CHAIR OF THE PSYCHOLOGY DEPARTMENT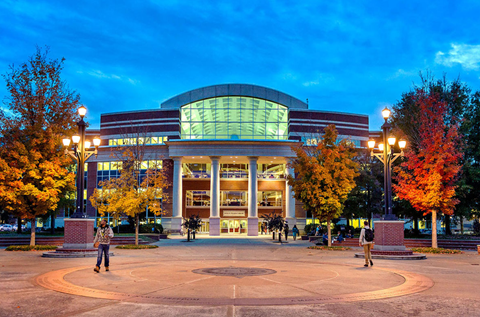 The Department of Psychology at Middle Tennessee State University (MTSU) invites applications for the position of department chair (position number 120005). Applicants must be eligible to meet the criteria for the rank of either associate professor or professor. Expedited tenure upon appointment possible. The start date for this position is August 1, 2022. To set up an application account and apply, visit the MTSU employment website: https://mtsujobs.mtsu.edu.
Required education: Terminal degree – a Ph.D. in Psychology.
The successful candidate will have a distinguished record of scholarship, service and dedication to quality instruction. Primary responsibilities include:
• mentoring junior faculty members,
• managing the day to day operations of the department while focusing on long range plans to build on the success of the department
• recruiting quality students and faculty
• advocate on behalf of the department to upper administration
• commitment to student success initiatives.
Typically, the chair is expected to teach one course each semester. Teaching responsibilities will be determined by the candidate's academic background and skills.
The Psychology Department at MTSU is in the college of Behavioral and Health Sciences and has 36 tenured/tenure-track faculty, 3 undergraduate majors, and 5 minors and offers Master's degrees in Clinical, Experimental, Industrial-Organizational and Quantitative Psychology as well as an Ed.S. in School Psychology. The department and university offer extensive opportunities for research, collaboration, and external funding. The department moved into a new building with expanded laboratory and observation facilities in Summer 2020.
Other Desirables –prior administrative or leadership experience, excellent communication and interpersonal skills.
Applicants are required to include a cover letter, curriculum vitae, statement of administrative philosophy, statement of teaching philosophy, a separate diversity statement, and evidence of teaching effectiveness at the time of online application. As the psychology department serves a very diverse population of students from many different backgrounds and groups, the diversity statement should address the extent to which applicants can create welcome and inclusive environments for students and faculty.
NOTE: Administrative philosophy, Diversity statement and evidence of teaching effectiveness MUST also be submitted as "Other Document" under Applicant Documents. Applicants who do not attach all required documentation prior to the Optimal Review Date cannot be considered.