Main
Filed in
Articles
,
Ideas
,
Research News
Subscribe
to Decision Science News by Email (one email per week, easy unsubscribe)
USING GRAPHICAL DISPLAYS TO COMMUNICATE TERRORISM RISKS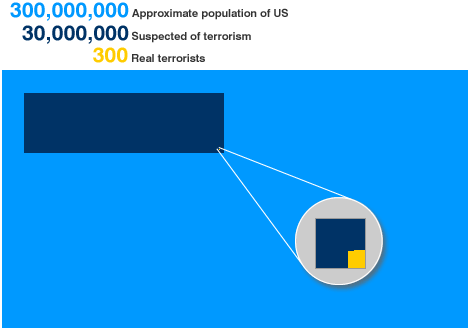 Jon Baron sent over this timely article http://news.bbc.co.uk/1/hi/magazine/8153539.stm
I like the way the author suggests visual representations (as above) to make the point. That particular representation seems vaguely familiar. I wonder if the author knows there's been quite a bit of research done on it.
1) Sedlmeier, P., & Gigerenzer, G. (2001). Teaching Bayesian reasoning in less than two hours. Journal of Experimental Psychology: General, 130, 380–400.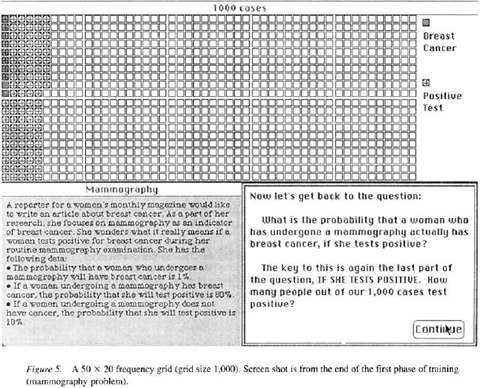 2) Galesic, M., Garcia-Retamero, R., & Gigerenzer, G. (2009). Using icon arrays to communicate medical risks to low-numeracy people. Health Psychology, 28(2), 210-216.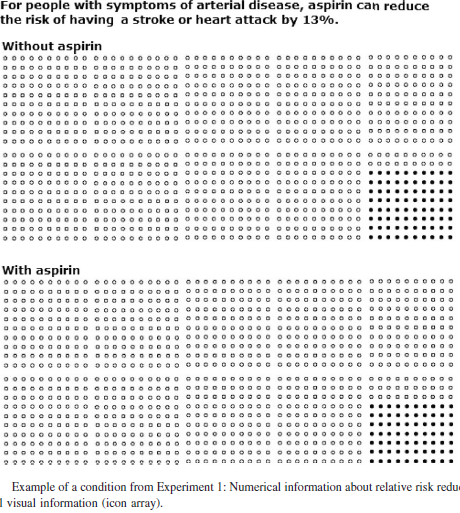 3) This one just in via the comments:
Hawley, S.T., Zikmund-Fisher, B., Ubel, P., Jancovic, A., Lucas, T., Fagerlin, A. (2008). The impact of the format of graphical presentation on health-related knowledge and treatment choices. Patient Education and Counseling, 73, 448-55.