Main
Filed in
Gossip
,
Ideas
,
Research News
Subscribe
to Decision Science News by Email (one email per week, easy unsubscribe)
THAT'S ONE WAY TO GET "A" PAPERS FROM YOUR FACULTY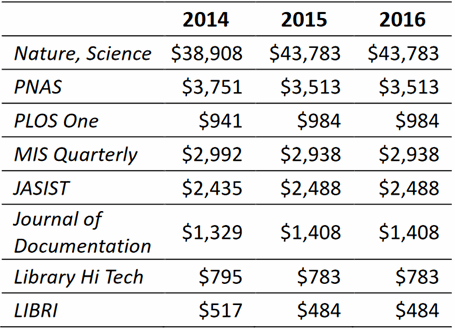 Table 5 Comparison of Average Amount of Cash Awards for a Paper Published in Selected Journals
When we first saw this image on Facebook, we thought it was a joke. But then we downloaded the paper and found that indeed, there's a practice of paying authors based on the journal that publishes the paper.
"In summary, Chinese universities differentiate the amount of cash reward based on the JIF and JCR Quartile of journals in which the awarded papers are published. The average amount of cash award has increased over the past 10 years, except that the amount awarded to papers published in journals with low JIF has decreased. Publications in Nature and Science are awarded the largest amount of cash reward." – Page 13
We're now waiting for someone to write a web app that scrapes CVs and puts dollar values on them.
REFERENCE
Quan, Wei, Bikun Chen, and Fei Shu (working paper). Publish or impoverish: An investigation of the monetary reward system of science in China (1999-2016).
SEE ALSO
https://www.technologyreview.com/s/608266/the-truth-about-chinas-cash-for-publication-policy/
h/t Andreas Ortmann