Filed in
Conferences
,
SJDM
,
SJDM-Conferences
Subscribe
to Decision Science News by Email (one email per week, easy unsubscribe)
2011 CALL FOR ABSTRACTS ANNUAL MEETING OF THE SOCIETY FOR JUDGMENT AND DECISION MAKING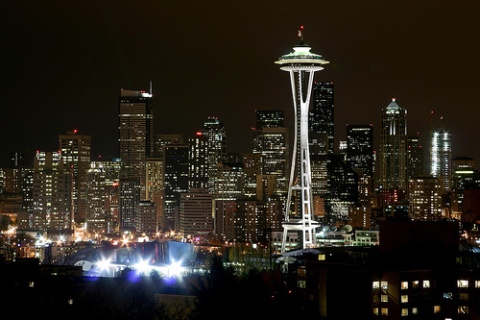 The Society for Judgment and Decision Making (SJDM) invites abstracts for symposia, oral presentations, and posters on any interesting topic related to judgment and decision making. Completed manuscripts are not required. Details are available here: http://www.sjdm.org/programs/2011-cfp.html
LOCATION, DATES, AND PROGRAM
SJDM's annual conference will be held in the Sheraton Seattle Hotel, Seattle, Washington, during November 5-7, 2011. Early registration and welcome reception will take place the evening of Friday, November 4. Hotel reservations at the $186/night. Psychonomic convention rate will be available.
SUBMISSIONS
The deadline for submissions is July 1, 2011. Submissions for symposia, oral presentations, and posters should be made through the SJDM website at http://sql.sjdm.org. Technical questions can be addressed to the webmaster at www@sjdm.org. All other questions can be addressed to the program chair, Nathan Novemsky, at nathan.novemsky@yale.edu.
PROGRAM COMMITTEE
Nathan Novemsky (Chair), Michel Regenwetter, Bernd Figner, Robyn LeBoeuf, Gretchen Chapman, Ulf Reips, Wandi Bruine de Bruin, Ellie Kyung, Anuj Shah.
EXECUTIVE BOARD
Eldar Shafir (shafir@princeton.edu), President
Valerie Reyna (vr53@cornell.edu), Past President
George Wu (wu@chicagobooth.edu), President Elect (and Elected Member, 2008-2011)
Gal Zauberman (gal@wharton.upenn.edu), Elected Member, 2010-2011 (replacing George Wu)
Ellen Peters (peters.498@osu.edu), Elected Member, 2009-2012
Gretchen Chapman (gbc@rci.rutgers.edu), Elected Member 2010-2013)
Bud Fennema (fennema@fsu.edu), Secretary-Treasurer
Jon Baron (baron@psych.upenn.edu), Webmaster
Dan Goldstein (dan@dangoldstein.com), Newsletter Editor and Co-webmaster
Nathan Novemsky (nathan.novemsky@yale.edu), 2011 Program Committee Chair
Photo credit:http://www.flickr.com/photos/guy_incognito/63774780/
This entry was posted on Tuesday, June 21st, 2011.