Main
CHANCE TO WORK WITH MICHELLE MEYER AND CHRIS CHABRIS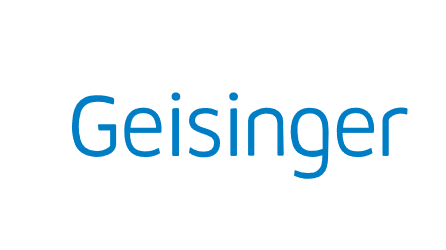 Geisinger Health System seeks an outstanding behavioral scientist to serve as Research Director for its newly-launched Applied Behavioral Insights @ Geisinger Team. The ABIG Team was created to apply behavioral science methods to the design, implementation, and evaluation of "nudges"—lightweight behavioral interventions intended to improve outcomes and experiences for patients, providers, employees, and other stakeholders of Geisinger Health System. Geisinger is an integrated health system serving more than 3 million residents in Pennsylvania and New Jersey. As a learning health care system, Geisinger incorporates research into all aspects of medicine and healthcare delivery, aided by unparalleled access to electronic health records, insurance data, and other information.
The ideal candidate will have experience both in conducting original behavioral science research and in implementing research results within organizations. A Ph.D. or other terminal degree in psychology, economics, decision sciences, marketing, management, or any relevant scholarly discipline is required, as are track records of publishing original empirical research, managing research projects and staff, and applying for research funding.
The Research Director will report to Professors Michelle Meyer and Christopher Chabris, the founding Faculty Directors of the ABIG Team. S/he will be based in Danville, Pennsylvania at the main campus and headquarters of Geisinger (although location is negotiable for an exceptional candidate), and will participate in the hiring and supervision of postdoctoral research fellows and other personnel for the Team.
EDUCATION AND/OR EXPERIENCE
• A Ph.D. in psychology, economics, decision sciences or any other relevant discipline
• Graduate training in behavioral science research methods, including experimentation and multivariate data analysis
• Experience using statistical software (preferably R, others acceptable)
• Experience managing behavioral research projects, including supervising research assistants or other personnel
• Experience applying for research funding or other grant support
• Scholarly publications
Qualifications:
• Experience researching and/or implementing nudges
• Training in behavioral economics
• Experience with econometrics
• Experience in interdisciplinary research and working in collaborative teams
• Experience in the healthcare industry
• Experience with programming (e.g., Python)
WORKING CONDITIONS/PHYSICAL DEMANDS:
Work is typically performed in a clinical/office environment.
To apply: Please send a cover letter, C.V. or resume, and two representative scholarly publications in a single email to ABIGResearchDirector@gmail.com. Please include names, titles, and contact information for three references. Questions about the position may also be sent to the same address. Review of applications will begin immediately and will continue until the position is filled.
Professor Meyer: http://www.michellenmeyer.com
Professor Chabris: http://www.chabris.com
OUR PURPOSE & VALUES: Everything we do is about caring for our patients, our members, our students, our Geisinger family and our communities. KINDNESS: We strive to treat everyone as we would hope to be treated ourselves. EXCELLENCE: We treasure colleagues who humbly strive for excellence. LEARNING: We share our knowledge with the best and brightest to better prepare the caregivers for tomorrow. INNOVATION: We constantly seek new and better ways to care for our patients, our members, our community, and the nation.
ABOUT GEISINGER: Geisinger is a physician-led health system comprised of approximately 30,000 employees, including nearly 1,600 employed physicians, 13 hospital campuses, two research centers, and a 583,000-member health plan Geisinger is nationally recognized for innovative practices and quality care. Geisinger serves more than 3 million people in central, south-central and northeast Pennsylvania and also in southern New Jersey with the addition of National Malcolm Baldridge Award recipient AtlantiCare, A member of Geisinger. In 2017, the Geisinger Commonwealth School of Medicine became the newest member of the Geisinger Family.
We offer healthcare benefits for full time and part time positions from day one, including vision, dental and domestic partners.* Perhaps just as important, from senior management on down, we encourage an atmosphere of collaboration, cooperation and collegiality. For more information, visit www.geisinger.org, or connect with us on Facebook, Instagram, LinkedIn and Twitter.
* Does not qualify for J-1 waiver. We are an Affirmative Action, Equal Opportunity Employer Women and Minorities are Encouraged to Apply. All qualified applicants will receive consideration for employment and will not be discriminated against on the basis of disability or their protected veteran status.
Contact Us: gblowry@geisinger.edu