Main
Filed in
Conferences
,
Programs
Subscribe
to Decision Science News by Email (one email per week, easy unsubscribe)
APPLICATION DEADLINE MARCH 12, 2018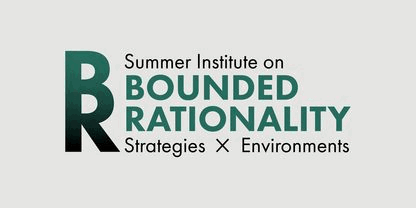 The 2018 Summer Institute on Bounded Rationality will take place on June 19 – 27, 2018, at the Max Planck Institute for Human Development in Berlin, Germany. The Summer Institute brings together talented young researchers and renowned scientists from around the globe and aims to spark a dialogue about decision-making under the real world constraints of limited time, information, or computational power.
It offers a forum for young scholars from various disciplines to share their approaches, discuss their research, and to inspire each other. The program will cover the fundamentals, methodology, and recent findings on bounded rationality. This year's Summer Institute returns to its roots by focusing on how intelligent behavior arises from the interaction between of the structure of the environment combined with cognitive strategies used by the organism.The keynote address will be given by Ulrike Hahn, Professor at Birkbeck, University of London.
On behalf of the directors of the Summer Institute, Gerd Gigerenzer and Ralph Hertwig, we invite young decision-making scholars from all fields to apply.
Participation will be free, accommodation will be provided, and travel expenses will be partly reimbursed.
Applications are open until March 12, 2018.
Apply here: http://bit.ly/2npmmNT
Website: http://bit.ly/2DPGYcu