Main
Filed in
Conferences
Subscribe
to Decision Science News by Email (one email per week, easy unsubscribe)
SUBMISSION DEADLINE MAY 1, 2018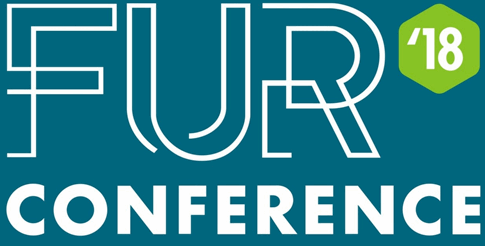 The upcoming Foundations of Utility and Risk Conference (FUR 2018) is being held ​at the University of​ York, UK from Monday 25 June to Thursday 28 June.
FUR conferences were started in Oslo in 1982 by Ole Hagen and Maurice Allais, and have been held every two years since. It is a highly prestigious conference with many distinguished presenters and participants. Each year FUR invites abstracts for presentations and posters on any topic related to risk, and, more generally, decision theory.
We are writing to you now as the deadline for the second round of submissions – Tuesday the 1st of May – is approaching fast. The first round has already passed – we had almost 200 submissions and we have accepted a sizeable majority of them. The programme is filling up nicely. We will communicate decisions on the second round by the 7th of May, in time for you to register before the early registration deadline of the 14th of May (after which registrations go up from £300 to £400 (full) and from £200 to £300 (student)), and also in time for you to take advantage of pre-booked hotel rooms offered by our Registration Agency, Mosaic (available up to the 10th of May). There will be a third round of submissions opening on Thursday 8 May and closing on Monday 21 May, with decisions communicated by Thursday 31 May – but this will be too late to register at the lower fees. We advise you to submit soon.
​We have distinguished plenary speakers: Lara Buchak (UC Berkeley), Ido Erev (Technion – Israel Institute of Technology) and Ariel Rubinstein (Tel Aviv University, New York University) as well as our 'Rising Star​' Terri Kneeland (University College London). There will also be Round Table discussions on specialised topics chaired by: Ani Guerdjikova (University of Grenoble Alpes): Ambiguity in Dynamic Interactions: Can Economists Give Precise Advice with Imprecise Probabilities?; Paulo Natenzon (Washington University in Saint Louis): Attention: Limited?; and Wlodek Rabinowicz (Lund University): Dynamic Decisions beyond EU.
We are trying to make the conference as interdisciplinary as possible, with economics, philosophy and psychology being covered by the invited speakers. Other disciplines, related to the conference theme, will also be welcome.
You can register now for the conference, and find out more about submission of abstracts online.