Main
Filed in
Conferences
Subscribe
to Decision Science News by Email (one email per week, easy unsubscribe)
CALL FOR PAPERS: DEADLINE SOON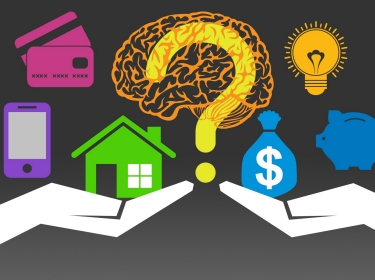 The RAND Behavioral Finance Forum, in partnership with The Pew Charitable Trusts, will be holding its annual conference this year on Tuesday, October 24, 2017 at The Pew Charitable Trusts' conference center at 901 E Street, NW in Washington, D.C.
We are inviting submissions for session presentations in the broad areas of behavioral finance, behavioral economics, and financial decision making. The conference will bring together leaders from academia, government, regulatory agencies, and industry to share the latest research and exchange ideas on how to leverage behavioral principles to promote financial well-being. The agenda will allow ample exposure to current policy issues, opportunities to highlight your work, and a focus on building collaborations across individuals, sectors, and institutions.
The RAND BeFi Forum is comprised of academic research sessions consisting of 20 minute presentations, followed by a discussion by practitioners and policymakers. The goal of the conference is to encourage the incorporation of cutting-edge research into policy and financial products that best serve the public's interests. Presentations are for a mixed audience, and should geared towards providing insights for practitioners and policy makers. See presentations from last year's conference at https://www.rand.org/events/2016/11/14.html
Submission Guidelines
Interested presenters are invited to submit abstracts by Friday, July 28, 2017. Please send an abstract (500-word limit) summarizing the title and key findings, along with implications/applications that you would like to highlight to befi at rand.org.
Submissions need not reflect completed papers. Key topic areas include, but are certainly not limited to:
1. Incorporation of behavioral and social insights into government programs, into the design of international development interventions, and into emerging products and marketplaces.
2. Promoting healthy financial inclusion among the economically vulnerable
3. Building financial capability and financial literacy
4. Building savings and reducing debt
5. Differences across different ages and stages of life
6. Strategies to increase precautionary savings
7. Asset management and decumulation post-retirement (e.g., retirement income products)
8. Improving consumer credit behavior
9. Use of behavioral finance on the supply side (including how services/products are framed and how it affects consumer choice)
10. Challenges and opportunities facing government regulators in enhancing, evaluating, and protecting individual financial welfare in associated marketplaces; how behavioral interventions can be used to improve unit effectiveness.
11. Personal balance sheet management
Travel and lodging expenses will be provided for invited presenters. Please forward to anyone who might be interested in presenting. Feel free to email us with questions or clarifications at befi at rand.org