Main
IN THE CITY OF NEW YORK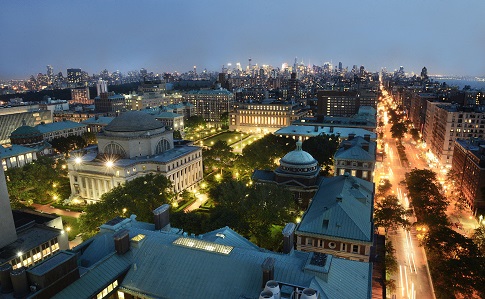 Decision Science News started at Columbia University. In fact, it was a postdoc at the Center for the Decision Sciences (position 2) below. Maybe you can get one of these jobs and become a decision science blog too?
POSTING 1:
Rank Tenured Associate or Full Professor Position at Columbia University, Department of Psychology
Columbia University Department of Psychology invites applications for a position at the rank tenured associate or full professor to begin July 1, 2018. While applicants in other areas of research will be considered, we are especially interested in individuals with expertise in cognitive science whose research focuses on the psychological and brain bases of decision-making.
Responsibilities include undergraduate and graduate teaching and the development of a vigorous research program. Moreover, we seek applicants who are interested in taking a leadership role in the department and in this program area as we maintain the excellence of a strong decision-making program through the department and University.
For more information about the Department of Psychology please visit: https://psychology.columbia.edu. Please note that all applications must be submitted through the online application site:
academicjobs.columbia.edu/applicants/Central?quickFind=64061.
Review of applications will begin on March 15, 2017 and will continue until the position is filled.
Columbia University is an Equal Opportunity/Affirmative Action employer. The University is especially interested in qualified candidates whose record of achievement will contribute to the diversity goals of the institution.
POSTING 2:
Post-Doctoral Researcher, Center for Decision Sciences, Columbia University
The Center for Decision Sciences (CDS), is seeking an outstanding researcher for a Post-Doctoral Researcher position starting in the Fall of 2017, or later. CDS is an interdisciplinary center that facilitates research and understanding on consumer behavior, the implications of decision making on public policy, and the neurological underpinnings of judgment and decision making. This appointment will be in Columbia's Graduate School of Business.
The post-doctoral researcher will report to the center's Director Eric J. Johnson, and will collaborate with other center researchers, post-docs, and graduate students across disciplines. The post-doc will assist in planning and carrying out web-based surveys, lab research, and field studies, and analyzing general patterns of responses as well as individual and cultural differences. S/He we will be expected to employ a combination of approaches, from the identification and analysis of existing real-world data sets arising as the result of natural experiments, to the design and analysis of field or lab intervention studies that collect process and outcome measures related to decision making in various domains. We are particularly interested in candidates with computational modeling and strong statistical skills.
Other duties include contribution to other ongoing center projects, preparation of and participation in CDS workshops, and drafting reports and papers for publication.
*Required qualifications*:
* Ph.D. in psychology (cognitive, social, or other relevant subdisciplines), consumer behavior, behavioral economics, decision sciences, or another relevant discipline.
* Familiarity with normative and descriptive theories of decision making.
* Skilled in the use of laboratory-based experiments.
* Data analysis and modeling skills using statistical software packages
(preferably R) and econometrics.
* Proficiency in web-based computer programming (online experimentation
and surveys).
*Desired qualifications*:
* Publications
* Experience working as a member of interdisciplinary teams.
* Some familiarity with econometrics and modeling.
* Proficiency in use of process tracing software (e.g., MouseLab/Web and/or eye-movement packages).
*Duration*: This is a one-year position with the possibility of renewal for a second year conditional on performance.
Please submit applications electronically to Brian Huh at brian@decisionsciences.columbia.edu
*Application Materials*:
– Cover letter
– CV
– 2 publications or writing samples
– 2 recommendation letters (to be submitted directly by references)
Columbia University is an equal opportunity/affirmative action — Disability/Veterans employer.