Main
Filed in
Conferences
,
SJDM
Subscribe
to Decision Science News by Email (one email per week, easy unsubscribe)
CALL FOR PAPERS: SUBJECTIVE PROBABILITY, UTILITY AND DECISION MAKING (SPUDM)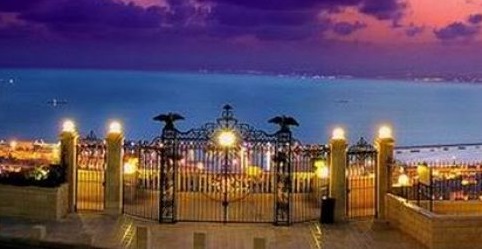 Submission deadline: March 15th , 2017
The European Association for Decision Making invites submissions for presentations, posters and/or symposia for its 2017 Subjective Probability, Utility and Decision Making (SPUDM 26) Conference to be held at the Technion – the Israel Institute of Technology in Haifa, Israel, from Sunday August 20 to Thursday August 24, 2017.
All submissions must be made electronically.
Invited keynote speakers:
Alvin E. Roth, Stanford University, USA
Debora Estrin, Cornell Tech, USA
Ido Erev, Technion, Israel
Presidential Address by EADM president:
Andreas Glöckner, Göttingen University, Germany
The conference focus will combine traditional topics as well as new directions in Judgment and Decision Making research.
More details and submission guidelines are available on the conference website — https://spudm2017.net.technion.ac.il/call-for-papers/
For further assistance please contact the organizing committee at Spudm26@idc.ac.il<mailto:Spudm26@idc.ac.il>
We are looking forward to welcoming you in Haifa.
SPUDM 26 organizing committee:
* Shahar Ayal, IDC Herzelia
* David Budescu, Fordham University
* Ido Erev, Technion – Israel Institute of Technology
* Andreas Glöckner, Göttingen University
* Ilana Ritov, Hebrew University
* Shaul Shalvi, University of Amsterdam
* Richárd Szántó, Corvinus University of Budapest