Main
MICROSOFT RESEARCH NEW YORK CITY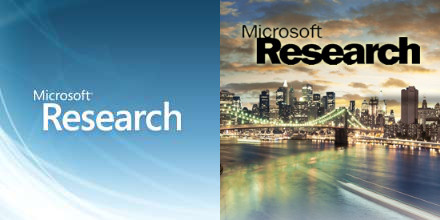 Microsoft Research NYC seeks outstanding applicants for researcher and postdoctoral positions in computational social science. Successful applicants will have strong quantitative and programming skills. For more information, see the call at the MSR NYC Computational Social Science website.
SPECIAL NOTE TO DECISION SCIENCE NEWS READERS
MSR-NYC is a seriously quantitative place. For the social science postdocs, applicants should have strong competence in computer programming, math, or statistics at the level of someone with a Bachelor's or Master's degree in CS, math, or stats. Simply meeting the stats requirements in a social science PhD program would not be enough to be considered.
In additional to having computational or mathematical skills, only applicants with computational or statistical research interests will be considered.
The researcher positions are similar to professorships, with a focus on discovery and publication.
The postdocs are good preparation for a career in academia (often taken to defer starting a professorship by a year or two) and are not intended for people looking to move into industry.