Main
Filed in
Conferences
Subscribe
to Decision Science News by Email (one email per week, easy unsubscribe)
ASSOCIATION FOR CONSUMER RESEARCH NORTH AMERICAN CONFERENCE GOES OUTSIDE NORTH AMERICA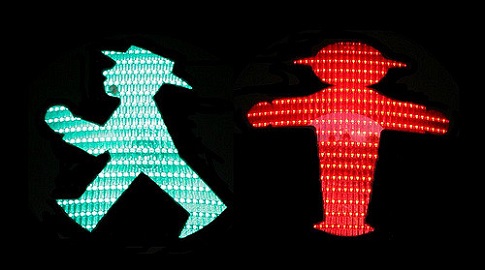 What: ACR 2016
When: October 27-30, 2016
Where: Berlin, Germany
Conference website: http://www.acrweb.org/acr/
Conference email: ACRBerlin@rsm.nl
Registration: Registration link
Accomodation: Accomodation link
The 2016 North American Conference of the Association for Consumer Research which will be held – for the first time – outside of North America. Satisfy your Wanderlust and join us in Berlin, Germany from Thursday, October 27 through Sunday, October 30 2016 for this groundbreaking, boundary-spanning conference.
Berlin is one of the most exciting and interesting capital cities in the world. Its history – both distant and recent – has often been dramatic, leaving many signs and symbols on the city. In Berlin, the legacy of modern political struggles reverberates and feeds an amazing avant garde in art and design. It is a perfect place to broaden your academic horizons. The Maritim Hotel Berlin occupies a prime spot on the city's Tiergarten park in the tranquil diplomatic quarter, within walking distance of the the "Kurfürstendamm" and the "Potsdamer Platz." The area houses many parliamentary and governmental institutions, including the Bundestag in the Reichstag building, the new German Chancellery, and the residence of the German President.
Decision Science News will be there with a workshop:
Turkshop: How to experiment with the crowd
Co-Chairs:
Dan Goldstein, Microsoft Research, USA
Gabriele Paolacci, Erasmus University Rotterdam, The Netherlands
Participants:
Kathryn Sharpe Wessling, The Wharton School, University of Pennsylvania, USA
Jason Roos, Erasmus University Rotterdam, The Netherlands
Eyal Pe'er, Bar Ilan University, Israel
Come hear about the latest research about online experiments on Amazon Mechanical Turk and its alternatives. Check your assumptions about crowdsourced participants. Learn how to design online experiments in a smart way. There will be plenty of time for interactive discussion.
photo credit: https://www.flickr.com/photos/zanaguara/2480378901