Main
Filed in
Conferences
Subscribe
to Decision Science News by Email (one email per week, easy unsubscribe)
BEHAVIORAL DECISION RESEARCH IN MANAGEMENT (BDRM) AT TORONTO'S ROTMAN SCHOOL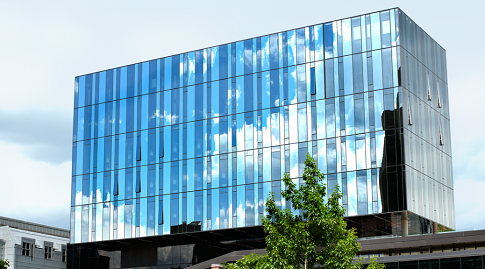 What: Behavioral Decision Research in Management 2016 Conference
Where: Rotman School of Management, University of Toronto
When: June 9-11, 2016
Submissions of papers are invited for the 15th biennial conference on Behavioral Decision Research in Management (#BDRM2016), to be held at the Rotman School of Management, Toronto, Canada, on June 9-11, 2016.
BDRM is the leading conference for behavioural research conducted in business schools. We encourage submissions of original work in all areas of behavioural research including, but not limited to, the areas of decision making, consumer behaviour, experimental and behavioural economics, decision analysis, behavioural finance, organizational behaviour, negotiation, behavioural strategy, behavioural operations research, behavioural accounting, and medical and legal decision making.
We are glad to announce the following keynote speakers:
Ernst Fehr, University of Zurich
Elke U. Weber, Columbia University
Submission information and deadlines
Submissions for the BDRM conference are due by December 30, 2015. Notification of acceptances will be sent in late March 2016.
Abstract should include a brief description of the research problem, the key methodology and assumptions, and a summary of major results and implications. Abstracts will be selected for oral presentation by blind review (no author names or affiliations should appear on the abstracts).
Abstracts should not exceed three (3) pages double-spaced, Times New Roman, font size 12, and can be submitted in Word or .pdf format. No math symbols should be used and tables and diagrams should be minimal.
Each participant may present only one paper. When submitting papers to this conference, you must agree to be available at any time on June 10 and June 11, 2016 to give your presentation. If you will not be available on one of these days, please arrange for a co-author to give the presentation. We will not consider date/time change requests for presentations.
We will be grouping four competitive papers into a single 75 minute session. Each author will have approximately 15 minutes to present their work. The last 15 minutes will be dedicated to questions.
Papers accepted by the reviewers will be conditionally accepted until at least one author registers for the conference.
All submissions will be conducted electronically through the conference website. The website is now open to submissions.
The conference website provides additional information about the conference, including accommodations:
http://inside.rotman.utoronto.ca/bdrm2016/
Conference co-chairs:
Sanford DeVoe, Tanjim Hossain, Nina Mazar, Claire Tsai, Min Zhao, Chenbo Zhong