Main
Filed in
Gossip
,
Ideas
Subscribe
to Decision Science News by Email (one email per week, easy unsubscribe)
GREAT MINDS THINK ALIKE?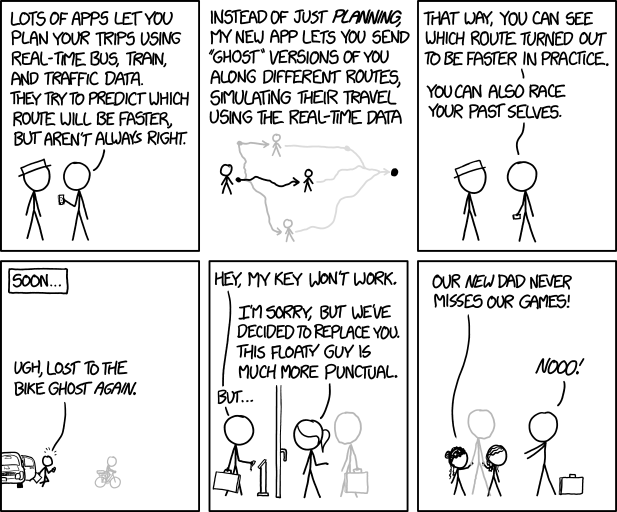 Back in 2010 we published a post on an idea we had called the counterfactual GPS. Have a look.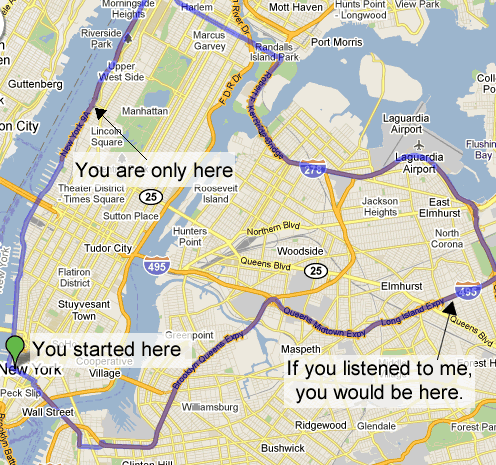 As you can see above, today, XKCD had the same idea. Did XKCD author Randall Munroe steal it? Probably not. Does it make us feel good that such a clever and creative person as Randall Munroe had the same idea? Oh yes, yes it does.