Main
A PACKING LIST AND MORE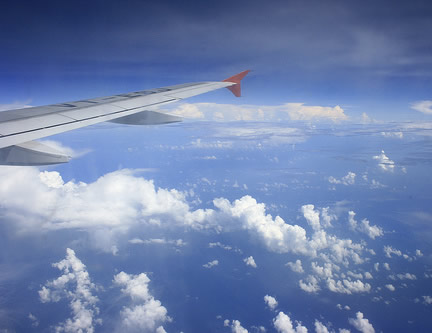 Esquire recently posted some of Anthony Bourdain's travel tips. Some good stuff there. Seeing the list reminded the editorial team at Decision Science News that we've always wanted to do a post on this. We travel a lot.
A PACKING LIST SAVES US TIME AND PREVENTS ERRORS

This packing list is based on one that David Allen (of Getting Things Done fame) shared. We've modified it to suit our needs. We pack from a list every trip. It gets packing time down to 20 minutes and zero errors. Here is the PDF (source for editing), ready to print four-per-page.
=ESSENTIALS
Socks
Underwear
T-shirts short + long sleeve
Shirts
Pants
Shoes
Belt
Glasses + contacts
Razor + cord
=FITNESS
Sneakers
Exercise clothes
Bathing suit
=BUSINESS ONLY
Dress shirts
Dress pants
Suit or jacket
Tie
Cufflinks #so easy to forget
=WEATHER DEPENDING
Sunglasses
Sandals
Shorts
Sunscreen
Umbrella
Gloves
Coat
Sweater
=IN WALLET
Business cards
Airport lounge ID card
=IN WALLET-INTERNATIONAL
Foreign credit cards
Foreign transit cards (UK: Oyster; NL: OV Chip)
=IN CARRY ON
Toiletries ziploc
Phone + headphones w/ microphone
Hoodie #avoid freezing on the plane
Inflatable Neck pillow #see below
Laptop + charger
USB wall plug adapter
Retractable micro USB cord #see below
Plane/train/car/hotel info
Maps (cached to phone) + directions
USB memory sticks
Conference programme
Prescription medicine
=IN CARRY ON-INTERNATIONAL
Passport
Foreign currency
Foreign plug adapters #see below
=DO BEFORE LEAVING
Weather checked?
Computer synced?
Presentation to USB and emailed to self?
Withdrew cash?
Checked in + chosen seats?
GETTING A PHONE WITH FREE GLOBAL DATA WAS GAME CHANGING
Since we moved from Verizon to t-mobile, our phone now works everywhere in the world and gets free data everywhere in the world. Much better than schlepping around a second unlocked phone and switching sim cards.
INFLATABLE NECK PILLOWS MAKE US FEEL GOOD
For a long time, we looked at those silly looking people with their neck pillows and felt superior. Then we tried one. They really make you feel better. We've tried four kinds, including some expensive ones, but our favorite is the Samsonite Inflatable Neck Pillow.  It folds up to an impossibly small size and disappears so you won't look a doofus marching around the airport with one tied to your bag.
IT'S NOT THE JET LAG, IT'S THE SLEEP DEPRIVATION
BOARDING TIME CAN BE UP TO 10 MINUTES BEFORE THE PUBLISHED BOARDING TIME
This matters if you have status with the airline and get to board first. If you show up at the time on the ticket, you may be boarding with group 4.
WE PREVENT LIQUIDS FROM LEAKING THIS WAY
Two things. 1) Squeeze a little air out 2) Put a little square of plastic wrap over the mouth of the bottle. Screw the cap on. Voila.
WE LIKE RETRACTABLE USB CORDS
Like these. Keeps things tidy and untangled. Apologize to the squirrels who were nesting in your bag.
WE LIKE INTERNATIONAL PLUG ADAPTERS WITH BUILT-IN USB PORTS
Like these. Use your computer and charge your phone at the same time. Amaze your friends with what you can charge in one outlet, anywhere in the world.
WE LIKE COMPRESSION BAGS
Like these. They make your stuff, especially winter stuff, take up less space. And they act as laundry bags for the return trip. And they will keep a wet bathing suit from getting the rest of your stuff wet. And you don't need a vacuum cleaner to use them. Just seal and roll. The air escapes through magical one-way valves. Not recommended for things that wrinkle easily. BTW, dry cleaning bags do a pretty good job of keeping things wrinkle free.
MEMORIZING OUR PASSPORT NUMBER WAS WORTH IT
If you travel internationally a lot, this is more useful than it sounds. You get asked for it surprisingly often, and you never feel like digging up your passport when filling out forms. We even have advice on how to remember long numbers. Lock it in once and you're good for life.
SWIM DON'T RUN
And avoid packing an extra pair of shoes for exercise. We read about this in an interview once.
WE TRY NOT TO BOOK FLIGHTS THAT DEPART BETWEEN 11AM and 10PM
This helps us avoid flight delays.
 WE ALWAYS RETURN HOME WITH ZERO FOREIGN COINS
And this is how we do it.
If you have tips, feel free to share them in the comments.
Photo credit: http://www.flickr.com/photos/araswami/1948449158/