Main
Filed in
Conferences
Subscribe
to Decision Science News by Email (one email per week, easy unsubscribe)
DEADLINE JANUARY 16 2015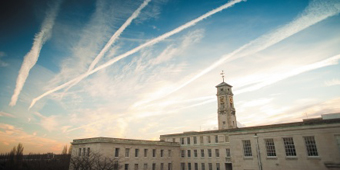 For more information: Conference Webpage
The Network for Integrated Behavioural Science (NIBS) is hosting an international and interdisciplinary conference on behavioural science and policy with special emphasis on applied research. Behavioural science is a flourishing and growing field that is offering novel and important insights into individual and social decision making. This workshop will take place at the University of Nottingham, University Park Campus, Nottingham, UK from 21 to 23 April 2015.
The scientific program will consist of four keynote lectures and a number of contributed talks organised in parallel sessions.
Keynote Speakers
Colin Camerer – Robert Kirby Professor of Behavioural Economics at California Institute of Technology
Nick Chater – Professor of Behavioural Science at University of Warwick (Business School)
Paul Slovic – Professor of Psychology at University of Oregon
Catherine Eckel – Sara & John Lindsey Professor at Texas A&M University
Key Dates
Deadline for Submission of Papers: 16 January 2015
Announcement of Accepted Papers & Opening of Registration: end of February 2015
Conference dates: 21 to 23 April 2015
Contact: NIBS2015@nottingham.ac.uk
Poster session:
Posters can be used to present completed work, but also work at an early stage – based on pilot data, or even before any data is collected. Posters will be prominently displayed during the conference, and you will have a chance to interact with all attendees during a formal poster session. If you want to present a poster please submit a 1/2 page abstract to
nibs2015@nottingham.ac.uk<mailto:nibs2015@nottingham.ac.uk
by 16 January 2015 and include 'poster' in the subject title of your email. You will receive notification of acceptance by the end of February 2015. The registration fee for poster presentations will be £100.