Main
ANALYSIS OF SJDM MEMBERS' DEPARTMENTS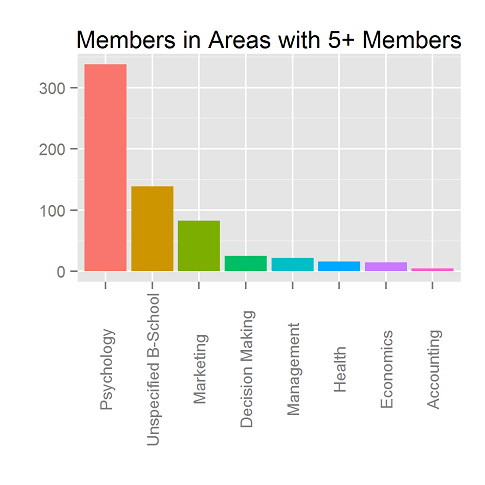 Over the next two posts, we'll look at the membership of SJDM, the Society for Judgment and Decision Making.
Next week, we'll break down the membership by region, country, and state.
This week, we look at where our members come from in terms of departments. To make the plot above, we had to do a fair amount of recoding, so results are approximate.
R code is below. You can download some anonymized member information here. Save it to your R working directory to proceed.
R CODE TO REPRODUCE THIS FIGURE