Main
Filed in
Gossip
,
Programs
,
Research News
,
Tools
Subscribe
to Decision Science News by Email (one email per week, easy unsubscribe)
SO THIS HAPPENED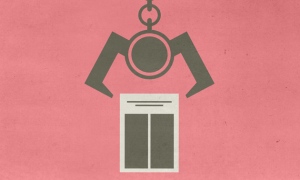 Nature News reports:
The publishers Springer and IEEE are removing more than 120 papers from their subscription services after a French researcher discovered that the works were computer-generated nonsense.

Over the past two years, computer scientist Cyril Labbé of Joseph Fourier University in Grenoble, France, has catalogued computer-generated papers that made it into more than 30 published conference proceedings between 2008 and 2013. Sixteen appeared in publications by Springer, which is headquartered in Heidelberg, Germany, and more than 100 were published by the Institute of Electrical and Electronic Engineers (IEEE), based in New York. Both publishers, which were privately informed by Labbé, say that they are now removing the papers.
If you are interesting in making your own fake, gibberish papers, there are programs, such as SciGEN that will do if for you. SCIgen was used to make the
Just for fun, we made one in 15 seconds:
Goldstein, D. G. & Hershfield, H. E. (2014). Optimal, Real-Time Archetypes. Automatically generated manuscript.
We're pretty proud of it.
If you are wondering, our previous automatically generated manuscript (Goldstein, D. G. & Hershfield, H. E. (2014). The Effect of Stable Theory on Robotics) got deleted from the server because we forgot to download a copy. We'll miss it.
The SciGEN creators have had fun with their invention, getting fake papers accepted in conferences and even delivering the talks. Here you can find videos of their adventure.

Text and figure reprinted by permission from Macmillan Publishers Ltd: Nature News (doi:10.1038/nature.2014.14763), copyright 2014