Main
Filed in
Ideas
,
Programs
Subscribe
to Decision Science News by Email (one email per week, easy unsubscribe)
FREE ONLINE COURSE ON IRRATIONAL BEHAVIOR BY DAN ARIELY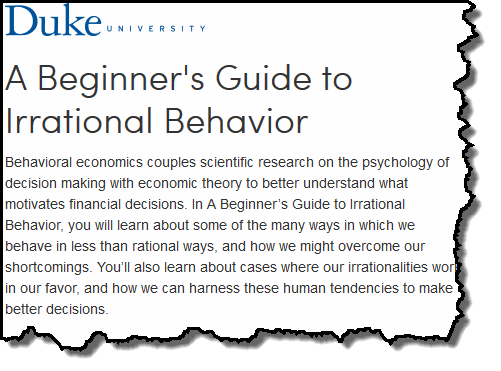 Dan Ariely writes:
Hello hello,

I wanted to let you know that I am running A Beginner's Guide to Irrational Behavior for the second time, starting on March 11th. If you want to take the class again, I would be delighted to have you (and all your friends and family).

Sign up here: https://www.coursera.org/course/behavioralecon

Hope to see you again soon.

Irrationally Yours,
Dan Ariely
Want a teaser? Check out Dan's teaser video.