Main
SENIOR BEHAVIORAL FINANCE SPECIALIST POSITION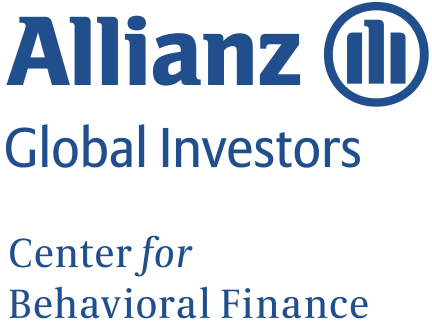 The Allianz Global Investors Center for Behavioral Finance was founded in 2010 with the goal of turning academic research into actionable ideas and practical tools that financial advisors and retirement plan sponsors can use to help their clients and employees make better financial decisions. To respond to growing demand, the Center is creating the role of Senior Behavioral Finance Specialist to work on the communication, presentation and implementation of our programs and to educate internal stakeholders and clients on behavioral finance more broadly.
This position reports to the Director of the Allianz Global Investors Center for Behavioral Finance, though the behavioral finance specialist will collaborate with the Center's Chief Behavioral Economist, Prof. Shlomo Benartzi, and other academic advisors working with the Center.
Location: New York City, with significant travel requirement.
Key Job Responsibilities
Serve as behavioral finance subject matter expert for sales and marketing teams and other internal AllianzGI stakeholders.
Train internal employees on the Center's behavioral finance programs.
Present externally at client events and conferences.
Provide input on the development of the Center's programs.
Write shorter pieces and contribute content for presentations.
Qualifications
PhD in behavioral economics or related field
Superb written and oral communication skills with ability to synthesize complex information and communicate it in an engaging way.
Ability to engage effectively with a wide range of people, including senior executives, academics, sales people, and clients of various kinds.
Capable of balancing priorities of simultaneous projects and demands.
Estimated Break-down of Responsibilities:
20% – keeping abreast of academic research and competitive landscape.
20% – content development.
50% – travel, giving talks, attending client meetings.
10% – responding to requests for information, inquiries, fulfilling other internal requirements, etc.
Those interested should contact Sarah Cossa, Allianz Global Investors HR, at Sarah.Cossa@allianzgi.com, and include a resume.