Main
Filed in
Encyclopedia
,
Ideas
,
Profiles
,
Research News
Subscribe
to Decision Science News by Email (one email per week, easy unsubscribe)
THALER INTERVIEWS KAHNEMAN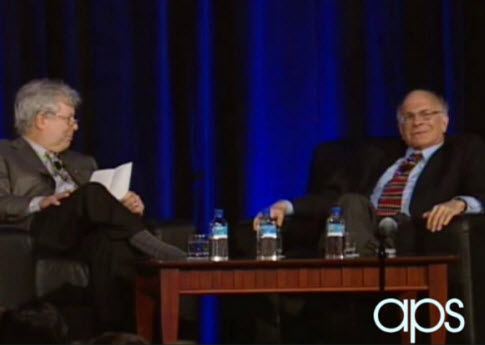 When your field of research is judgment and decision making, it's not every day you see a 45 minute interview on your topic. Or every week. Or every year. So when we were sent this interview featuring two JDM giants, Richard Thaler and Nobel Laureate Daniel Kahneman, we knew we had to run it, even if it is from 2008.
Enjoy it: who knows when you'll get to see another interview on judgment and decision-making (aka behavioral economics).