Main
Filed in
Jobs
,
Programs
,
Research News
Subscribe
to Decision Science News by Email (one email per week, easy unsubscribe)
AAAS FELLOWSHIP DEADLINE NOVEMBER 1, 2013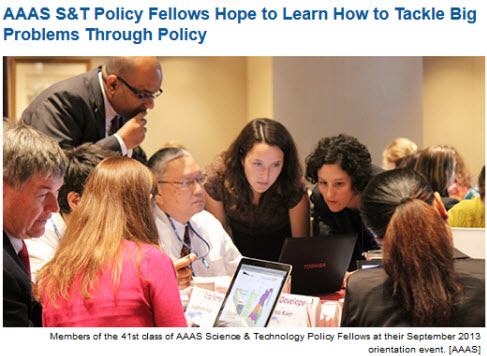 What is the AAAS? As their website puts it: "The American Association for the Advancement of Science, 'Triple A-S' (AAAS), is an international non-profit organization dedicated to advancing science around the world by serving as an educator, leader, spokesperson and professional association"
Craig Fox let us know about this great opportunity:
I have been asked to draw your attention to the AAAS Science Technology Policy Fellowship that now has placement opportunities for the new U.S. Social and Behavioral Science Team. This is an outstanding opportunity for would-be Nudgers to bring our science into practice serving the public interest through various government agencies.
The application deadline is Nov 1st for a fellowship that can last up to two years. Only individuals with a doctoral-level degree can apply.