Main
DRIVE THAT RENTAL CAR TO THE CORRECT SIDE OF THE PUMP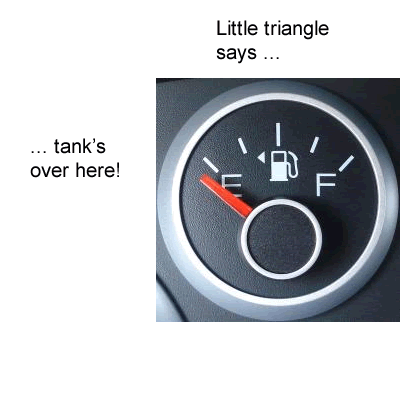 Somewhere along the road of life, we at Decision Science News learned that the little triangle next to the fuel gauge points to the gas-cap side of the car.
We're not promising this works on every car, but it's worked on every car we've rented.
Guess you'll need to find some other occasion to practice your backing-up-while-turning skills.