Main
STRANGE WORD IN FRONT PAGE HEADLINES OF TWO NATIONAL NEWSPAPERS ON SAME DAY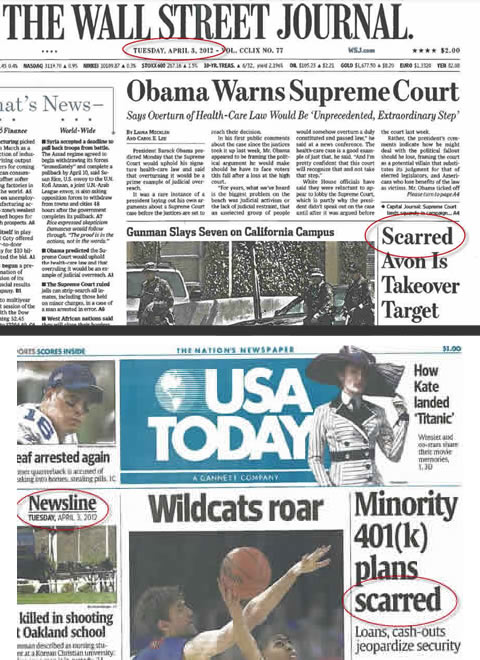 A friend of Decision Science News awoke in a hotel on April 3rd of this year and found two newspapers outside the door. The Wall Street Journal used the word "scarred" in its front page headline, which was weird enough, but all was made far weirder by the USA Today, which used the same word, also in a front page headline, also above the fold, on the same day.
We could overfit and say that "scarred" is the hot buzzword of 2012, or underfit and act as though there's nothing to this at all, but instead we'll just put it out there.
Scarred. Consider it out there.