Main
SOCIAL PSYCHOLOGY OPENINGS AT TILBURG SCHOOL OF SOCIAL AND BEHAVIORAL SCIENCES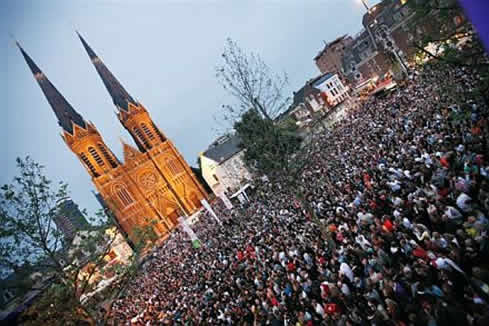 Tilburg University is a modern, specialized university. The teaching and research of the Tilburg School of Social and Behavioral Sciences are organized around the themes of Health, Organization, and Relations between State, Citizen, and Society. The School's inspiring working environment challenges its workers to realize their ambitions; involvement and cooperation are essential to achieve this.
The Department of Social Psychology of Tilburg University consists of a vibrant mix of people interested in Social, Economic and Work and Organisational psychology. The Department actively strives to create and maintain an intellectually stimulating and productive group, advancing our knowledge on a variety of social, economic and work and organisational topics, while at the same time contributing to the development of effective practices for organisations and society. The research of the department is highly recognized, both nationally and internationally.
We have vacancies (full-time, F/M) for:
Two Assistant Professors in Social Psychology (Tenure Track)
One Assistant Professor in Social Psychology (Fixed Term, 3 years)
Members of the Department of Social Psychology supervise students, teach a variety of modules at both Bachelors' and Masters' level, including the two-year Research Master. The global research program of the Department of Social Psychology is centered around Social Decision Making. Department members also participate in the interdisciplinary research institute TIBER, the Tilburg Institute for Behavioral Economics Research, which is devoted to studying choice and decision making from an interdisciplinary perspective.
Tasks
You will work in the area of Social Psychology, Economic Psychology or Work & Organisational Psychology. You are expected to:
conduct empirical research fitting within the global research program of the Department
write and publish articles in international peer-reviewed journals
teach courses (in Dutch or English) offered by the department on the BSc and MSc level
supervise individual students at BSc and MSc level
Qualifications
We expect candidates to:
have a PhD degree in Psychology or in a related area
be a passionate researcher/teacher
have high quality publications in international, peer-reviewed scientific
have experience and affinity with teaching in the area of Social Psychology, Economic Psychology, and/or Work and Organizational Psychology
have good command of English at an academic level
Terms of employment
We offer one fixed term and two tenure track positions. Tenure track positions consist of a four-year contract with the possibility of tenure thereafter. The fixed term contract is for three years. The salary for the position of an Assistant Professor on a full-time basis ranges between € 3195,- and € 4374,- per month (for a full-time appointment, various allowances are not included) based on scale 11 of the Collective Labour Agreement (CAO) Dutch Universities. Researchers from outside the Netherlands may qualify for a tax-free allowance equal to 30% of their taxable salary. The university can apply for such an allowance on their behalf. The university offers very good fringe benefits, such as an options model for terms and conditions of employment and excellent reimbursement of moving expenses.
Applications and information
Additional information about Tilburg University and the Department of Social Psychology can be retrieved from: www.uvt.nl. Specific information about the vacancy can be obtained from Ilja van Beest, Professor of Social Psychology, telephone +31134662472, email: I.VanBeest@uvt.nl, or from Marcel Zeelenberg, Professor of Economic Psychology & Department Head, telephone +31134668381, email: Marcel@uvt.nl.
Applications, including a curriculum vitae, a letter of motivation, and two recent (or forthcoming) publications should be send, before March 30, 2012 only by the link below to drs. J.H. Dieteren, Managing Director Tilburg School of Social and Behavioral Sciences, Tilburg University, The Netherlands.