Main
SIMPLE RULES FOR DIETING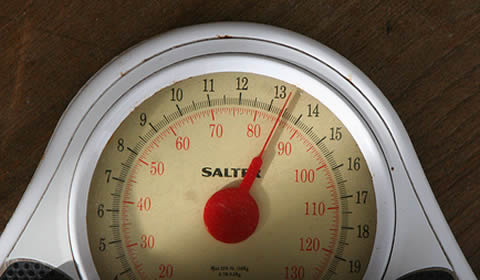 This is what we've figured out from our experiments.
Live 1.5 miles from your workplace. It's too short to drive, so you just walk.
Eat the same thing for breakfast every day (source: Brian Wansink). He's found correlational evidence for this.
Use small plates (source: Brian Wansink). Experiments show that this affects consumption (at least during the experiment).
Put money on the line (source: Daniel Reeves). With enough money on the line, it seems like it would just have to work. Beeminder.com is our nerdy favorite. Stickk.com is also good
Weigh your food with a gram scale. Pouring 20 grams less cereal in the AM makes a difference. Also, a gram scale is the key to making the perfect pot of coffee. We have this one, among others.
Learn to estimate calories. We're making a video game of this, but fitday.com is a fun place to start.
Don't eat more than 500 calories at a time. You're probably not hungry 15 minutes after stopping.
Round the calories in fruits and vegetables down to zero. WeightWatchers has apparently moved to this in their new point system. It's obviously wrong, but it works.
photo credit:http://www.flickr.com/photos/puuikibeach/4470122675