Main
Filed in
Conferences
,
SJDM
,
SJDM-Conferences
Subscribe
to Decision Science News by Email (one email per week, easy unsubscribe)
32ND ANNUAL CONFERENCE OF THE SOCIETY FOR JUDGMENT AND DECISION MAKING, NOV 5-7, 2011, SEATTLE, WA, USA.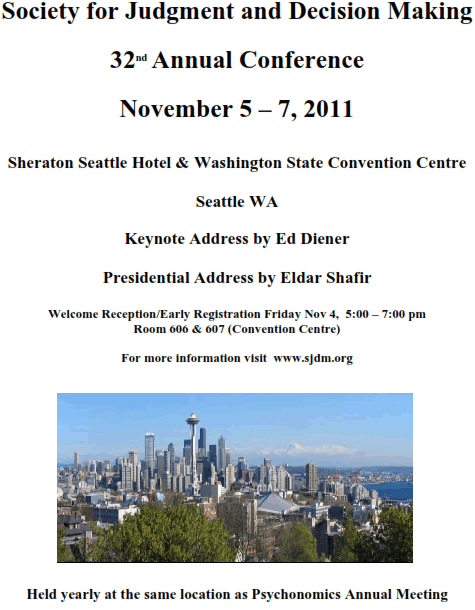 Now might be a good time to get a hotel reservation and flight to this year's JDM conference. The Sheraton Seattle Hotel (map) is offering a discounted rate to the Psychonomics Society Meeting attendees, which JDM attendees can take advantage of (hotel rate information).
Decision Science News will see you in Seattle!