Main
Filed in
Conferences
,
SJDM
,
SJDM-Conferences
Subscribe
to Decision Science News by Email (one email per week, easy unsubscribe)
DAN ARIELY, JAMES ANDREONI KEYNOTE SPEAKING. DEADLINE JUNE 1, 2011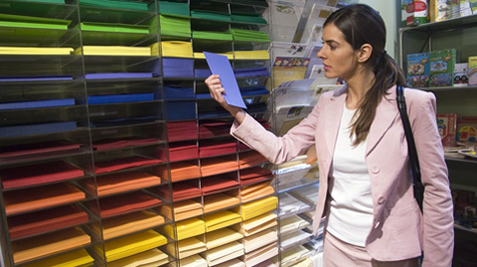 "If only I could find paper and envelopes to match my skirt and jacket"
(This photo has little to do with behavioral economics,
but that didn't stop them from using it on the TIBER Web site)
Join Ilja van Beest, Rik Pieters, Jan Potters, Diederik Stapel, and Marcel Zeelenberg in one of DSN's favorite places this summer as …
You are invited to attend the 10th Tilburg Institute for Behavioral Economics Research (TIBER) symposium on Psychology and Economics, to be held at Tilburg University, August 19th, 2011.
We are happy to announce that Dan Ariely and James Andreoni are confirmed keynote speakers.
We invite contributions from the fields of psychology, economics, and marketing.
If you would like to present your work (in a 20-30 minute talk), please send an abstract (max. 300 words) to tibersymposium@uvt.nl before June 1st, 2011. You are also very much welcome to attend the symposium if you do not present your work.
Further information will soon be available from the website.