Main
Filed in
Articles
,
Ideas
Subscribe
to Decision Science News by Email (one email per week, easy unsubscribe)
JDM SPECIAL ISSUE VOL II: RECOGNITION PROCESSES IN INFERENTIAL DECISION MAKING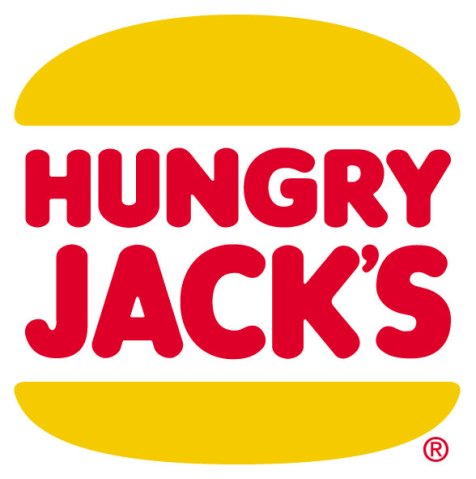 If you're not from Australia (and statistically speaking, you're not), it is hard to say whether you recognize the above logo or not. Hungry Jack's is the Burger King franchisee in Australia and thus gets to use the famous bun-and-textual-meat logo.
Editor John Baron and special issue editors Julian N. Marewski, Rüdiger F. Pohl and Oliver Vitouch are proud to announce the second special issue of the journal Judgment and Decision Making on Recognition Processes in Inferential Decision Making. The article includes 7 new articles, which in addition to the articles from the first special issue, make 16. A third issue is in the works. Please find the editors' introduction here.
Decision Science News is in Australia this week. Though not the case with the Hungry Jack logo, we easily sorted the brand logos we observed down here  into recognized and unrecognized during a two-hour walk through the city. Here are the results of that exercise:
NON-AUSTRALIAN BRAND LOGOS RECOGNIZED ON A TWO HOUR WALK IN SYDNEY
7-11
Apple Store
Abercrombie & Fitch
Arthur Murray School of Dance
Avis
Bally
Baskin Robbins
Ben & Jerry's
Ben Sherman
Blockbuster
Body Shop
Burger King
Camper (shoes)
Canon
Citibank
Coke
Florsheim
French Connection
GNC
Hilton
HSBC
Hugo Boss
Ibis (hotel)
Kodak
Lavazza
Lee
McDonald's
Mont Blanc
Oakley
Payless Shoes
Quality Inn
Quicksilver
Shell
Starbucks
Subway (sandwiches)
Tag Heuer
Wagamama (restaurant)
Western Union
AUSTRALIAN BRAND LOGOS RECOGNIZED ON A TWO HOUR WALK IN SYDNEY
Country Road
Gloria Jean's
Uggs
BRAND LOGOS NOT RECOGNIZED ON A TWO HOUR WALK IN SYDNEY
About half of them
OTHER OBSERVATIONS ABOUT SYDNEY
They have cranes (both harbor and avian)
They would spell harbor "harbour"
The double yellow line is white
One USD = one AUD
They drive on the left
They have more cafes than people