Main
Filed in
Encyclopedia
,
Gossip
,
Ideas
,
Programs
Subscribe
to Decision Science News by Email (one email per week, easy unsubscribe)
ON COMMITMENT DEVICE BUSINESSES AND SOFT CONTRACTS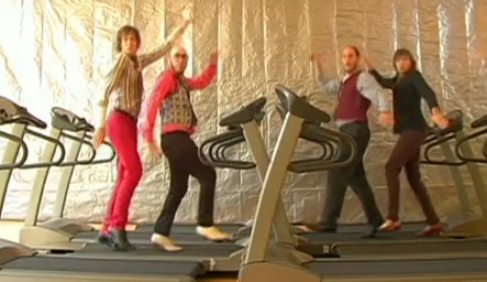 This week, our former home, the Center for the Decision Sciences at Columbia University, has turned us on to this article about a fitness plan that charges you more if you work out less. Yes, it's a business putting applied behavioral economics to work, not unlike Stickk.com or Beeminder.com (formerly known as Kibotzer.com and currently known as bmndr.com by those who like to abbrvt).
The plan works in conjunction with gyms. We have often heard people say, with great assurance, that gyms bet on people not making good use of their memberships, that they are businesses based on a human inability to commit. Sure, if you take "good use" to mean going every day, it's clear that gyms could not handle the crowds that would result. However, we at DSN often doubt people who say things with great assurance without evidence. After all, people don't make good use of their gym memberships may not renew their memberships, and that is bad for business.
SOFT CONTRACTS: AN IDEA THAT WILL NOT WORK IN THEORY BUT WILL WORK NONETHELESS
DSN once committed to patronize the gym 150 times a year. We did pretty well for the first half of the year and then were met by a long spell of illness and travel. After that, hitting the 150 number required more frequent workouts then we cared to commit to, so we gave up. It's a problem when commitment contracts don't make room for periods in which you cannot, should not, or do not want to honor your contract. Yes, we grouped "do not want" with the others. For instance, suppose we had been offered an all-expense-paid, two-month trip around the world that would leave no possibility for going to the gym. Taking the once-in-a-lifetime trip would be more important to us than going to the gym 150 times per year, so we would choose to lose the gym bet to take the trip. However, that's not ideal. What's ideal is to honor the gym bet when we are home and healthy and to suspend it otherwise. Since we can define these preferences a priori, it should be possible to define contracts that work within those rules. However, since it is impossible to think, a priori, of every possible thing that might make one want to suspend the bet, it seems reasonable to simply trust people to be honest about when they should be honoring the contract and when not. We realize this violates all the sacred principles of commitment contracts, experimental economics, law & order, and so on, but so what. History is filled with failed token economies and successful systems of soft guidelines.
OTHER DSN POSTS ON COMMITMENT DEVICES
Stop overeating with a turn of the wrist