Main
Filed in
Encyclopedia
,
Gossip
,
Ideas
Subscribe
to Decision Science News by Email (one email per week, easy unsubscribe)
HOW TO STOP THE SELLING OF CORRELATION AS CAUSATION?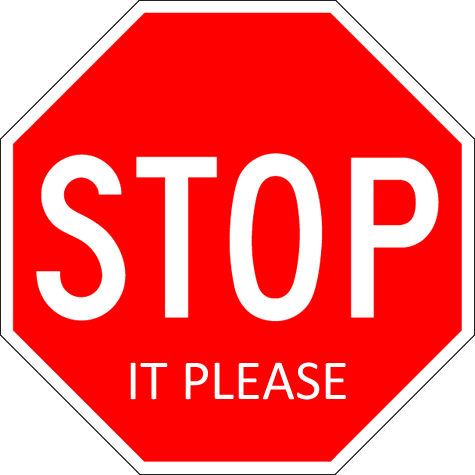 Decision Science News does not read news often. (We took Herbert Simon's advice that checking the news every week or so is enough and are much happier since). However, each time we do we see headlines of the following sort:
Want to live longer? Get a grip! (On the correlation between longevity and hand grip strength).
If you want to live longer, then walk faster (On the correlation between longevity and walking speed).
If you're reading Decision Science News, we don't have to tell you that there's not a scrap of evidence in the research cited in these articles that walking faster or giving firmer handshakes makes you live longer. See a target article to see it's all correlational, not causal.
This is serious. First, it's saying something that isn't true. The news shouldn't do that. They seem to get away with it by virtue of the fact that most people can't conduct research themselves. (If they lied about testable relationships, e.g., "Want to avoid a ticket? Park on the sidewalk," people would stop believing them rather quickly). Second, the effects are pervasive. We've seen PhDs in every field get suckered by a bogus headline.
(Speaking of headlines, DSN finds it hard to believe that anyone doing science journalism for more than a week wouldn't fully grasp the correlation/causation distinction, if they didn't have it already. Thus, we suspect there might be a strange relationship between people who write the stories and the people who write the headlines. We will check with our sister.)
It is handy that there is a Wikipedia article entitled Correlation does not imply causation, but how can people stand a chance against media machines that propagate new stories of this type every day?
A simple step is to prevent these stories from getting credibility with search engines by putting rel = "nofollow" in the URL when we ever have to link to such articles (as we have done above). But admittedly, that's pretty weak.
Can we think of something better? This is 2011. We're not at the mercy of a few media giants anymore. Online, people can exert a ot of collective power. What can be done about this? Maybe a browser plugin (like xmarks) that can overlay ratings on top of hyperlinks? A collective that keeps a kind of blacklist, perhaps punishing a publisher with less traffic each time they post such a headline?
What have you got?