Main
Filed in
Articles
,
Encyclopedia
,
Ideas
,
Research News
Subscribe
to Decision Science News by Email (one email per week, easy unsubscribe)
FASTER, CHEAPER, EASIER BEHAVIORAL RESEARCH ONLINE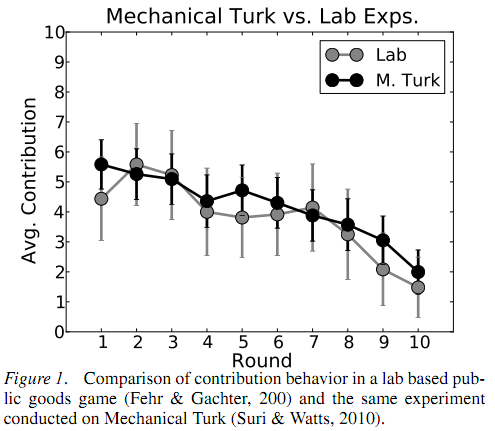 One thing Decision Science News particularly enjoys about being at Yahoo! Research is the brilliant colleagues. This week, two of them, Winter Mason and Sid Suri, presented us with this manuscript which is a guide to conducting research on Amazon's Mechanical Turk.
Manuscript? Manuscript from heaven, we say, for here at DSN we are often being asked the ins and outs of this technology and now have a guide to link to. Read it now before it gets published:
A Guide to Conducting Behavioral Research on Amazon's Mechanical Turk
See Decision Science News' earlier posts on MT:
Photo credit: The R language for statistical computing