Main
Filed in
Jobs
,
SJDM
Subscribe
to Decision Science News by Email (one email per week, easy unsubscribe)
ONE POST, TWO JOBS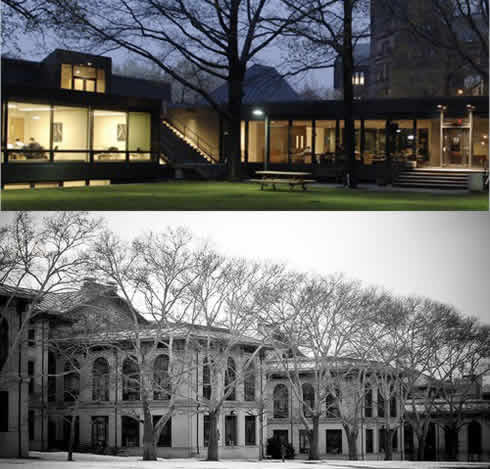 The YALE SCHOOL OF MANAGEMENT is seeking additional faculty members at all levels in the areas of economics and organizational behavior. Ph.D. or equivalent is required; research and teaching interest in theory and application preferred, as well as an interdisciplinary orientation. Appointments will be made for the 2011 – 2012 academic year.
To apply online click here.
Please note that only electronic applications are accepted this year.
The deadlines for receipt of all materials is October 15, 2010.
For more information visit: http://mba.yale.edu/faculty/faculty_openings.shtml
Yale is an equal opportunity, affirmative action employer and especially encourages applications from women and members of minority groups.
————
THE DEPARTMENT OF SOCIAL AND DECISION SCIENCES AT CARNEGIE MELLON UNIVERSITY seeks candidates to fill a junior tenure-track position in decision making and public policy.
Candidates should have a strong commitment both to applying decision-making research to public policy and to creating the scientific foundations for such applications. Their letter of application should describe a research program designed to influence public policy and contribute to basic knowledge. Although policy interests could be in any area, the department has strengths in environment, energy, health, safety, finance, national security, and risk. Teaching would support the department's educational programs.
The department is interdisciplinary, with faculty members from psychology, economics, political science, decision science, and history. Several have joint appointments in other departments, notably Engineering and Public Policy. Collaboration is a hallmark of the Department and University.
For more information, please visit: http://www.hss.cmu.edu/departments/sds/
Applicants should send a CV, two papers, three letters of recommendation, and a statement of research interests to:
Chair, Behavioral Decision Research and Policy Search Committee
Carnegie Mellon University
Department of Social and Decision Sciences
Pittsburgh, PA 15213-3890.
Please submit applications by December 1.
Carnegie Mellon University is an Affirmative Action/ Equal Opportunity employer. We encourage minorities, women, and individuals with disabilities to apply.
CMU Baker & Porter Halls photo credit: http://www.flickr.com/photos/aschultz/3254899110/