Main
Filed in
Ideas
,
Programs
Subscribe
to Decision Science News by Email (one email per week, easy unsubscribe)
BUSINESS SCHOOLS RESPOND TO DEMAND FOR USE OF SOCIAL MEDIA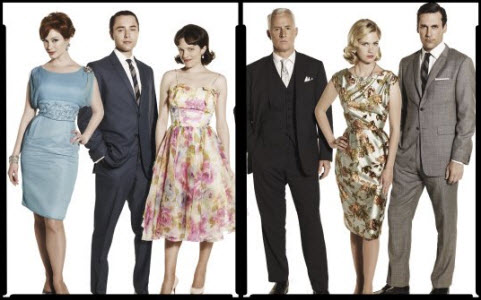 Advertising has changed a bit since the early 1960s
Today the New York Times / International Herald Tribune ran a piece on teaching social media marketing in business schools entitled Business Schools Respond to Demand for Use of Social Media. The courses of your Decision Science News editor, and other Marketing academics such as friend of the site Andrew Stephen, were discussed. What to do when such a story hits the media other than to put it back into social media? Hence this post.
Excerpt:
To meet this demand for education in social media strategy, several top business schools are incorporating courses on social networks into their M.B.A. curriculums. These include Harvard Business School; London Business School; Insead, the international business school based in Fontainebleau, France; and the École des Hautes Études Commerciales, known as H.E.C., in Paris.

M.B.A. curriculums are geared toward students with business intelligence, knowledge of communication trends and a flair for innovation. Social network courses aim to build on their existing skills to teach an understanding of social media, of how to build marketing strategies within social networks and of how to track their effectiveness.
Why the picture of TV's Mad Men?
"It's about testing things, and not about 'Mad Men'-style intuition," Professor Goldstein said, referring to the popular U.S. television series about whiskey-soaked advertising executives in 1960s New York.
Those who want to teach themselves Internet Marketing at home may find the syllabus useful.