Main
Filed in
Gossip
,
Ideas
,
Tools
Subscribe
to Decision Science News by Email (one email per week, easy unsubscribe)
A PEPPERY COMMITMENT DEVICE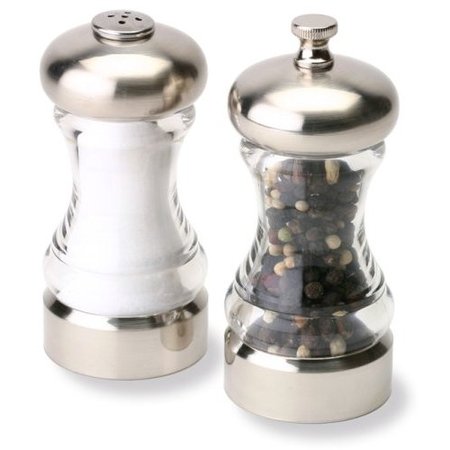 Decision Science News was having dinner with Shlomo Benartzi recently, not far from his beloved Four Seasons Hotel in New York. At the end of the meal, a chocolate souffle was ordered. Halfway through the souffle, Benartzi asked "would you like any more of this?" Decision Science News declined and watched as Benartzi took the peppermill in hand and peppered the souffle. The website was thinking that this might be interesting to taste, but then salt was added to the mix.
"There," grinned Shlomo, "now we won't eat too much. A little trick I learned."
DSN appreciates learning of a new commitment device, but does find it strange that somewhere inside the present self, the future self can still obtain and operate condiment dispensers.