Main
Filed in
Gossip
,
Jobs
Subscribe
to Decision Science News by Email (one email per week, easy unsubscribe)
TWO PROFESSORSHIPS IN SOCIAL PSYCHOLOGY IN TILBURG, NETHERLANDS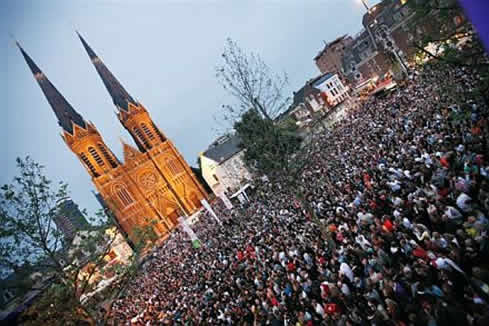 Decision Science News recently visited the Marcel Zeelenberg, Diederik Stapel, Gideon Keren and the gang (which is a very impressive gang indeed) at Tilburg in the Netherlands. It left with the impression that its other visitors (another very impressive gang) had–that this is a first rate place to work in psychology and behavioral economics, as well as one in which the people there really know how to live. Savoir faire, joie de vivre, they have it all. Why stay where you are with happiness level X when you could apply to Tilburg and, if you make it, achieve happiness level 2X? Interested? Read on:
TILBURG SCHOOL OF SOCIAL AND BEHAVIORAL SCIENCES
Tilburg University is a modern, specialized university. The teaching and research of the Tilburg School of Social and Behavioral Sciences are organized around the themes of Health, Organization, and Relations between State, Citizen, and Society. The school's inspiring working environment motivates people to realize their ambitions; involvement and cooperation are essential to achieve this.
DEPARTMENT OF SOCIAL PSYCHOLOGY
The Department of Social Psychology of Tilburg University is an intellectually exciting and productive group, advancing fundamental understanding in the areas of social, economic and work & organizational psychology, whilst also contributing to effective practice in organisations and society. The basic and applied research of the department is highly recognized both nationally and internationally.
The overarching research program of the Department of Social Psychology is Social Decision Making. The Department of Social Psychology participates in the interdisciplinary Tilburg Institute for Behavioral Economics Research (Tiber), devoted to studying the psychological processes underlying individual choice and economic decision making from an interdisciplinary perspective.
Two Tenure Track Positions in the Department of Social Psychology
(both positions are full-time, F/M)
Vacancy number: 400.10.03
Members of the Department of Social Psychology supervise students and teach a variety of modules at both Bachelors' and Masters' level and participate in the two-year Research Master, covering a variety of significant topics from Social Psychology, Economic Psychology and Work & Organizational Psychology.
Job description
We are searching for candidates in the area of social psychology, economic psychology or organizational psychology. The successful candidates teach two or three courses that are part of the Bachelor or Master Programmes, and will supervise theses at bachelor and master level. And they are encouraged to seek external grant funding.
The tasks are:
• Publishing articles in high quality scientific journals,
• Teaching courses (in Dutch or English) in the programs offered by the department, on the BSc and MSc level.
• Supervising individual student projects at BSc – and MSc -level.
• Performing departmental service
Requirements
• PhD in Social Psychology or related areas.
• Passionate researcher/teacher.
• High quality publication record.
• Experience and affinity with teaching in the relevant area.
• Excellent command of the English language.
• Ability to attract funding
• For non-Dutch candidates: readiness to learn Dutch
Terms of employment
Tilburg University is among the top of the Dutch employers and has an excellent policy concerning terms of employment. For a tenure track Assistant Professor a four-year contract applies, with the possibility of tenure (and furthering one's growth potential up to the rank of full professor) thereafter. The starting salary for the position of an Assistant Professor on a full-time basis ranges between € 3195,- and € 4374,- gross per month. Secondary benefits are excellent in general and include e.g. a pension scheme, flexible employment conditions and salaries that are supplemented with a holiday bonus of 8% (in May) and a year-end bonus of 8,3% (in December) of the annual 12 month salary. Depending on the candidate's qualifications, appointment at the associate professor level can be considered, in which case the salary will be adjusted accordingly.
Applications and information
Additional information about Tilburg University and the Department of Social Psychology can be retrieved from: www.uvt.nl. Specific information about the vacancies can be obtained from one of the following professors: Marcel Zeelenberg (Marcel@uvt.nl, telephone +31134668276), Diederik Stapel (D.A.Stapel@uvt.nl, telephone +31134663424), Ilja van Beest (I.vanBeest@uvt.nl, telephone +31134662472), Christel Rutte (telephone +31134662408).
Applications, including a curriculum vitae, a letter of motivation, and two recent (forthcoming) publications should be send only by e-mail, before March 1, 2010 to mister M. van Ieperen, Managing Director Tilburg School of Social and Behavioral Sciences, Tilburg University to e-mail: PZ-FSW@uvt.nl. Please refer to vacancy number 400.10.03.