Main
Filed in
Conferences
,
SJDM
,
SJDM-Conferences
Subscribe
to Decision Science News by Email (one email per week, easy unsubscribe)
FIRST ANNUAL BOULDER SUMMER CONFERENCE ON CONSUMERS' FINANCIAL DECISION MAKING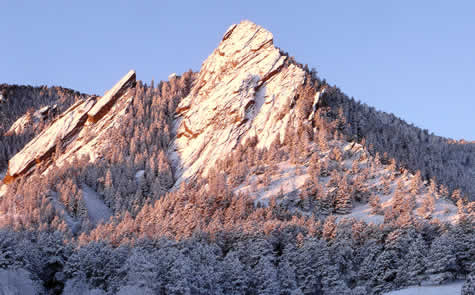 What: First Annual Boulder Summer Conference on Consumers' Financial Decision Making
When: June 27-29, 2010
Where: Hotel Boulderado, Boulder, Colorado
Deadline: Abstract SubmissionDecember 15, 2009
Decision Science News was at the Leeds School of Business at the University of Colorado in Boulder last week, had a great time, and thinks they have a great group there with strong expertise and interest in Judgment and Decision Making research, particularly as it concerns consumers' financial decision making. Fittingly, they are about the launch the first in a set of annual conferences on the topic. Decision Science News intends to be in attendance. Here's the information, provided by John Lynch:
Submitting Abstracts
To submit an extended abstract (1 to 2 pages), please visit the conference website: http://Leeds.Colorado.Edu/BoulderSummerConference and click on the Paper Abstract Submission link.
Submission Deadline for Extended Abstract: December 15, 2009
Conference Overview
The conference will provide a forum for exchange of ideas among researchers in different fields working on problems of consumer financial decision-making. Consumer welfare is strongly affected by household financial decisions large and small: choosing mortgages; saving to fund college education or retirement; using credit cards to fund current consumption; choosing how to "decumulate" savings in retirement; deciding how to pay for health care and insurance; and investing in the stock market. Basic research in judgment and decision making, psychology, consumer research, behavioral finance, and behavioral economics can inform our understanding of how consumers actually make such decisions and how consumers can be helped to make better decisions by innovations in public policy, business, and consumer education.
Conference Format
Papers will be presented in two forums: a poster session the first night of the conference and in a series of 75-minute sessions. Ten such sessions over the two days of the conference will each have two paper presenters, a discussant, and time for audience questions and comments.
The conference co-chairs will select papers for presentation at the conference based on extended abstracts. Selected papers must not be published prior to the conference, but those researchers presenting their work at the conference must have a paper that is complete and available for review by discussants one month prior to the conference. Selections will be based on quality, relevance to consumers' financial decision-making, and contribution to breadth of topics and disciplinary approaches across the conference as a whole.
Registering for the Conference and Booking a Room
There are links on the conference website for booking at the Boulderado and for registering for the conference.
The conference will be held in the historic Hotel Bouderado. We have negotiated very attractive room rates for conference attendees (and families). Please note that the Conference has not guaranteed any rooms, rather they are on a "first come" basis. We encourage you to book your rooms as soon as you can. Boulder is a popular summer destination and rooms go quickly at the Hotel Boulderado!
Photo credit: http://en.wikipedia.org/wiki/File:Flatirons_Winter_Sunrise_edit_2.jpg