Main
DECISION RESEARCH JOBS, SEPTEMBER 2009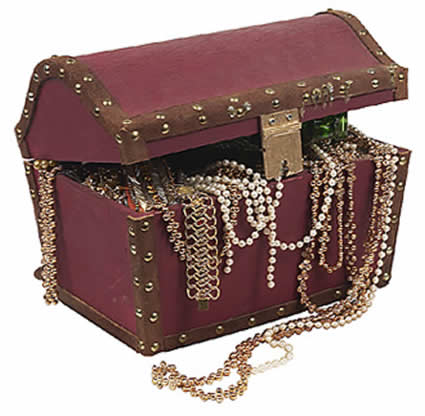 Research Associate for Empirical Research on the Neurobiology of Decision-Making: Functional Magnetic Resonance Imaging and Behavioral Experiments
Requirements
Demonstrated skills and experience in behavioral neuroscience research and in programming (Matlab and Eprime). Demonstrated ability to do work independently and having the necessary social skills and positive attitude to interact with test persons. Either a Master or PhD in psychology, neurobiology, cognitive science or a related field (possibly also in computer science, but with an interest in behavioral decision-making and cognitive neuroscience). Demonstrated relevant abilities are more emphasized than the specific degrees or work experience.
Job Duties
Insead is a leading business school with campuses in France and Singapore and a center in Abu Dhabi. This is an opportunity for a candidate post-master level with a background in behavioral neuroscience/ neuro-psychology / BDM with knowledge in neuroscience to conduct rigorous applied research on economic decision-making with a particular focus on food consumption. The research associate will work for faculty from the Marketing area at INSEAD and Neuroscientists from Aix-Marseille Université and from the Department des Etudes Cognitive of the Ecole Normale Supérieure. The researcher is expected to program experiments in Eprime, recruit subjects and assist fMRI data and behavioral data collection as well as doing simple data analysis steps using software like SPM, Matlab and Stata or R. She/he is required to speak English and French fluently. The position is for 12 months on a part time basis (~2 days a week). Application deadline is 30.09.2009 and start date is Nov 2009.
Campus: Europe/Fontainebleau. Status: Cadre. Contact person: Veronique Pereira. Contact email: cvbox@insead.edu
Hilke Plassmann, PhD
Assistant Professor of Marketing
INSEAD, Boulevard de Constance
77300 Fontainebleau, France
tel. +33 (0) 160724313
fax. 33 (0) 160729240
e-mail: hilke.plassmann@insead.edu
—————-
BEHAVIORAL ECONOMICS/NEUROECONOMICS MULTI-DEPARTMENT SEARCH
The University of Southern California, College of Letters, Arts, and Sciences, invites applicants for a tenure-track position as Assistant Professor in behavioral economics / neuroeconomics, broadly defined. Areas of interest include, but are not limited to, neurocomputational models of learning, neuroscience of decision-making, affective neuroscience, behavioral and experimental game theory and economics studies of bounded rationality. Eventual appointment will be in either Psychology, Economics, or Neurobiology.
USC offers many opportunities for collaboration across these and other units of the university. Resources include the Dana and David Dornsife Cognitive Neuroscience Imaging Center, the Brain and Creativity Institute, the Institute for Economic Policy Research, and a broad interdisciplinary Economics and Neuroscience community composed of more than 70 faculty members in the basic, engineering, and clinical sciences. USC strongly values diversity and is committed to equal opportunity in employment. Women and men, and members of all racial and ethnic groups, are encouraged to apply.
Applications received before November 1 2009 will be given preferential review; interviews will begin shortly thereafter. Candidates must have a PhD or equivalent doctoral degree at the time of the appointment. Please send representative reprints/preprints and a curriculum vita electronically to multisearch@college.usc.edu. A minimum of three letters of reference should be sent by email to the same address or by post to USC College Search, ATTN: Ann Langerud, Department of Psychology, University of Southern California, Los Angeles, CA 90089-106
—————-
Florence Levy Kay Fellowship IN psychology and BEHAVIORAL ECONOMICS*
Brandeis University invites applications for a two-year, non-renewable Florence Levy Kay Postdoctoral Fellowship for teaching and research at the intersection of Psychology and Economics, beginning Fall 2010. This interdisciplinary joint appointment will be in the Departments of Psychology and Economics with the possibility of linkages with programs such as Neuroscience. The Fellow, who will be appointed as a faculty member at the rank of lecturer, will teach one course per semester, covering topics such as attitude formation and change, co-operation and competition, prosocial behavior, decision-making, game theory, behavioral economics, neuroeconomics, and distributive justice. The Fellow will also actively pursue his or her own research interests with the support of an $8000 research fund.
We are particularly interested in candidates with expertise in any of the following fields as applied to the interface of psychology and economics: (i) motivated and emotion-guided choice, (ii) decision-making under uncertainty, (iii) valuation or utility; (iv) fairness, trust, and reciprocity; [v] empathy, sharing, and co-operation; (v) subliminal persuasion; (vi) individual or cultural differences; [vii] learning and emotion. Potential topics for study include the attentional, cognitive, and physiological (including neuroendocrine, hemodynamic, and neurophysiological) correlates of the phenomena listed above. Opportunities are available for collaboration in research labs involving cross-cultural issues, lifespan development and aging, electrophysiology, neuroimaging, and neuroendocrine assessments, and eye-tracking.
The Ph.D. must be in hand by September 2010. The salary for the first year is $53,732, plus university employee benefits and up to $1500 in moving expenses. Send letter of interest, CV, brief description of research, copies of relevant publications, teaching evaluations, and three letters of recommendation to Kay Fellowship Search Committee,
Department of Psychology MS 062, Brandeis University, Waltham, MA 02454-9110. First consideration will be given to candidates whose complete applications are received by January 15, 2010, but we will accept applications until the position is filled.
—————-
The Marketing department of the Rotterdam School of Management (RSM), Erasmus University, the Netherlands seeks a postdoc for a 3-year project on 'Emotions and (Financial) Decision Making', starting asap.
You will work as a team member of xDELIA, a recently funded FP-7 EU research consortium whose aim is to study the role of emotions and expertise in financial decision making. xDELIA, which stands for "Excellence in Decision-making through Enhanced Learning in Immersive Applications", is investigating the role of behavioral biases and emotions in professional financial trading, private investment, and personal finance (i.e. the financial capability of the general public). An important goal of the xDELIA project is to develop sensor and serious game technologies to support non-formal learning in building financial competence and expertise. A key task of the postdoc is to contribute to the theoretical underpinnings of the xDELIA project, utilizing his/her expertise into the psychology of decision making, emotions and emotion regulation. The empirical research will consist of conducting experimental research (in the lab and in situ), testing for example the effect of biofeedback (physiological measures of affect) on decision making, and publishing these results in top academic outlets. Conducting online panel surveys or online field experiments into personal finance decisions is also expected to be part of the project.
Within RSM, you will be a member of the Marketing department , well-known for its expertise on consumer behavior and behavioral decision making and you will have the opportunity to collaborate with neuroscientists at the Erasmus Center for Neuroeconomics . In your research you will have access to the excellent lab facilities at the Erasmus Behavioural Lab . We are looking for an experimentally trained (social) psychologist, consumer behavior researcher or cognitive scientist with an interest in financial decision making (relevant PhD or expected to hold one shortly).
Information and application
For more information on the job, our requirements and our offer, see the full description here. Your application consisting of a letter of motivation, your CV and preferably two letters of reference can by sent by email to asmidts@rsm.nl.
Professor Ale Smidts
Professor of Marketing Research
Dean of Research
Rotterdam School of Management
Erasmus University Rotterdam
—————-
THE DEPARTMENT OF SOCIAL AND DECISION SCIENCES AT CARNEGIE MELLON UNIVERSITY seeks candidates to fill a junior-level tenure-track position in behavioral decision research and policy.
Candidates should have a strong commitment to applying behavioral decision research to public policy and to creating the basic research foundations for such applications. They should have a background in both normative/analytical and behavioral decision research, with a strong research program in at least one. Although their application interests could be in any policy area, the department has strengths in environment, energy, health and safety, finance, national security, and risk. Teaching would support the department's graduate and undergraduate programs.
The department is interdisciplinary, with faculty members from psychology, economics, political science, decision science, and history. Several have joint appointments in other departments, notably Engineering and Public Policy. Collaboration is a hallmark of the Department and University.
http://www.hss.cmu.edu/departments/sds/
Applicants should send a CV, two papers, three letters of recommendation, and a statement of research interests to: Chair, Behavioral Decision Research and Policy Search Committee Carnegie Mellon University Department of Social and Decision Sciences Pittsburgh, PA 15213-3890. Please submit applications by October 15.
—————-
The Chair of Decision Theory and Behavioral Game Theory at the ETH Zurich has multiple openings for Ph.D. candidates and Postdocs.
Potential candidates should be interested in studying human decision making and have interests and training in some of the following areas: experimental research methods in human decision making, decision theory, cognitive psychology, experimental economics, behavioral game theory, statistics and mathematical modeling.
Our team's research focuses on individual decision making under risk and uncertainty and behavioral game theory. We are an interdisciplinary group, bringing together methods from experimental economics, cognitive psychology, and mathematical modeling to gain insights into how humans make decisions. In one line of research we study the dynamics of trust based cooperation among interdependent decision makers. This work examines various mechanisms that stave off the unraveling of trust and facilitate cooperation between interacting decision agents. In another line of work, we study how decision makers adapt and make trade-offs when making sequential choices among alternatives in a risky and dynamic environment.
Please apply online and submit your documents such as a copy of your curriculum vitae, a cover letter and copies of all relevant certificates/grades. Applications will be reviewed starting October 1, 2009 and on an ongoing basis until the positions are filled.
Online application:
Email any questions regarding the openings to: secretary@dbgt.gess.ethz.ch
—————-
Batten School of Leadership and Public Policy University of Virginia Open Rank Search in Leadership and Public Policy
The Batten School of Leadership and Public Policy at the University of Virginia seeks applications for an open rank, tenure track position in leadership and public policy to begin in August 2010. Candidates must have an earned doctorate in political science, psychology, sociology or related field; must be willing to teach applied core courses on leadership skills for professional and master's students in public policy; and must show a record or the promise of scholarly productivity and publications in high-quality academic venues. Candidates must have their Ph.D. in hand at time of appointment. Areas of potential research interest include but are not limited to: leadership as it relates to organizational behavior, judgment and decision-making, communication and persuasion, motivation, negotiation and conflict resolution, cross-cultural understanding, and crisis management. A joint appointment in an appropriate social science department in the College of Arts and Sciences is possible.
One of the newest public policy schools in the nation, the Batten School currently offers a five-year bachelors/ MPP program that graduated its first class last May. In the future, the School will offer a two-year MPP degree program as well as programs for undergraduates. The School aspires to become one of the nation's top public affairs schools with distinctive commitments to leadership as a key skill required for success in public policy, the application of innovative research to effective problem solving, the integration of domestic and international policy in an increasingly globalized world, and is made possible by a $100 million endowment gift from retired media executive Frank Batten, Sr. Harry Harding was appointed founding dean July 1, 2009.
To apply, visit: https://jobs.virginia.edu and search on Posting Number 0604309. Complete a Candidate Profile and attach a cover letter outlining research and teaching interests in leadership and public policy and a curriculum vitae. Please submit samples of written work to: Chair, Leadership Faculty Search Committee, University of Virginia, Varsity Hall,
136 Hospital Drive, P.O. Box 400893, Charlottesville, Virginia 22904-4893.
In addition, please have three recommenders submit letters to the above address. Review of applications by the committee will begin October 1, 2009; however, the position will remain open to applications until filled.
The University of Virginia welcomes applications from women and members of underrepresented groups, seeks to build a culturally diverse intellectual environment and is committed to a policy of equal employment opportunity and to the principles of affirmative action in accordance with state and federal laws.
https://jobs.virginia.edu/applicants/jsp/shared/frameset/Frameset.jsp?time=1252438800033