Main
Filed in
SJDM
,
SJDM-Conferences
Subscribe
to Decision Science News by Email (one email per week, easy unsubscribe)
2009 MEETING OF THE SOCIETY FOR JUDGMENT AND DECISION MAKING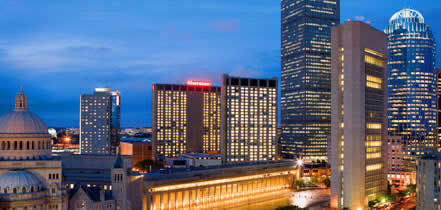 LOCATION, DATES, AND PROGRAM
SJDM's annual conference will be held at the Sheraton Boston Hotel in Boston, MA during November 21-23, 2009. Early registration and welcome reception will take place the evening of Friday, November 20. Hotel reservations at the $175 Psychonomic convention rate can be made by clicking here.Conference fees are yet to be determined. Last year's fees were $330 for members ($170 for students). Fees this year are anticipated to be the same or (possibly) lower.
2009 CALL FOR ABSTRACTS
The Society for Judgment and Decision Making (SJDM) invites abstracts for symposia, oral presentations, and posters on any interesting topic related to judgment and decision making. Completed manuscripts are not required.
SUBMISSIONS: The deadline for submissions is July 1, 2009. Submissions for symposia, oral presentations, and posters should be made through the SJDM website at http://sql.sjdm.org. Technical questions can be addressed to the webmaster, Jon Baron, at www@sjdm.org. All other questions can be addressed to the program chair, Craig McKenzie, at cmckenzie@ucsd.edu.
ELIGIBILITY: At least one author of each presentation must be a member of SJDM. Joining at the time of submission will satisfy this requirement. A membership form may be downloaded from the SJDM website athttp://www.sjdm.org/jdm-member.html. An individual may give only one talk (podium presentation) and present only one poster, but may be a co-author on multiple talks and/or posters.
AWARDS
The Best Student Poster Award is given for the best poster presentation whose first author is a student member of SJDM.
The Hillel Einhorn New Investigator Award is intended to encourage outstanding work by new researchers. Applications are due July 1, 2009. Further details are available at http://www.sjdm.org.
The Jane Beattie Memorial Fund subsidizes travel to North America for a foreign scholar in pursuits related to judgment and decision research, including attendance at the annual SJDM meeting. Further details will be available at http://www.sjdm.org.
PROGRAM COMMITTEE
Craig McKenzie (Chair), Alan Schwartz, Wandi Bruine de Bruin, Melissa Finucane, Nathan Novemsky, Michel Regenwetter, Ulf Reips, Gal Zauberman, Dan Ariely (SJDM president), Julie Downs (Conference Coordinator).