Main
Filed in
Research News
Subscribe
to Decision Science News by Email (one email per week, easy unsubscribe)
THE MILES PER GALLON ILLUSION CALCULATOR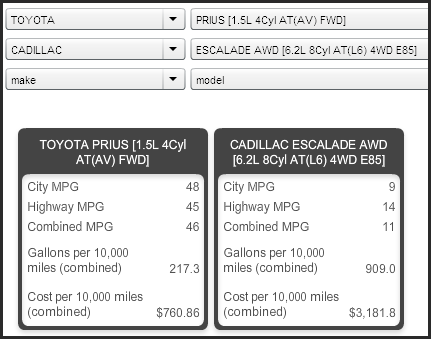 In the US, 2008 was the year in which the results of bad decisions hit (the economy), the year people voted for change (the election) and the year that policymakers started to acknowledge that the effects of choice architecture are too strong to ignore.
Keeping with the theme of helping consumers make better choices, the wunderduo of Larrick and Soll have created an online calculator to help people easily see the monetary tradeoffs they are making when choosing one car over another. It all comes down to gas mileage (or should we now say mile gassage). Check it out here.
See also, the MPG illusion.