Main
Filed in
Jobs
,
SJDM
Subscribe
to Decision Science News by Email (one email per week, easy unsubscribe)
MANAGEMENT PROFESSORSHIPS AT DUKE'S FUQUA SCHOOL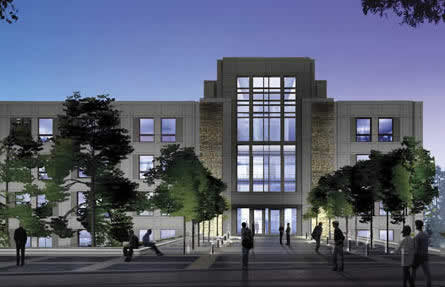 Decision Science News has the utmost respect for Duke and its many great JDMers such as Soll, Larrick, Ariely, Payne, Clemen, Fitzsimons and more.
The Management and Organizations Area at the Fuqua School of Business, Duke University is seeking tenure-track faculty for Fall 2008 appointment. We will consider candidates at all levels, but are especially seeking appointments at the associate, full or chair level. We are interested in candidates who have research and teaching strength in topics such as decision making, teams, trust, justice, and organizational issues. We are also seeking faculty at the Full or Chair level with specialties relevant to leadership and/or ethics. Applicants should (depending upon level) demonstrate achievement of, or potential for, excellence in research and in teaching fulltime MBA and executive MBA students. Accomplished academic background in psychology, sociology, organizational behavior, organizational theory, or related fields is required.
The Management and Organizations Area at the Fuqua School of Business: The Management and Organizations Area and the Fuqua School as a whole have an excellent, growing faculty that undertakes its research and teaching activities throughout the world. The tenure-track members of the Management and Organizations area include Jonathon Cummings, Greg Fischer, Rick Larrick, Allan Lind, Patty Linville, John Payne, Ashleigh Rosette, Blair Sheppard, Sim Sitkin, Jack Soll, Kimberly Wade-Benzoni. Two Research Centers – The Center on Leadership and Ethics (COLE) and the Center on Decision Research — are led by our faculty. Faculty are also involved in our centers involving International Business, Social Entrepreneurship, Entrepreneurship and Innovation, Health Sector Management, and Environmental Issues. We enjoy many ties to scholars throughout the school and across Duke University. As a result, Fuqua provides a rich personal and intellectual environment. Fuqua's web page provides links throughout our school, university, and communities (www.fuqua.duke.edu).
Community : The "Triangle" area of Raleigh-Durham-Chapel Hill and surrounding communities is a wonderful place, frequently cited as one of the best places in the United States to live. Our region in North Carolina is one of the fastest growing and most dynamics parts of the U.S., with an outstanding variety of arts, social, recreational, educational, and intellectual opportunities.
Research Environment : We have a supportive research culture that is driven by the goal of outstanding scholarship, at all levels of the faculty. The research environment is rich with opportunities for field research in addition to larger sample empirical work. Many local and global organizations have key locations at Research Triangle Park and elsewhere in the Triangle area, and there are many opportunities for Fuqua faculty members to conduct research at dynamic companies and social organizations. In addition, our strong Executive Education and multi-faceted MBA degree programs provide many opportunities to link with companies throughout the world. The school provides faculty members with strong research support, including summer research funding, research assistants from our doctoral programs, world-class colleagues in departments and schools throughout Duke University, and strong linkages with outstanding faculty members and doctoral students at UNC-Chapel Hill and other nearby universities.
Teaching : Our teaching environment is innovative and exciting. The Fuqua School has five MBA degree programs, plus extensive open-enrollment Executive Education and Corporate Education programs. Faculty members generally teach in the programs that most interest them. Business Week, the Financial Times, and other business publications have ranked our programs among the top in the world in recent years. Management teaching plays a central role in all our programs and there is ample room for developing new courses and modules in any program.
Interested candidates should send a vita, letter of application, three letters of recommendation, and representative samples of research (publications, working papers, or dissertation proposals). We will start reviewing applications on December 3, 2007.
Applications must be submitted electronically:
http://faculty.fuqua.duke.edu/areas/management/managementrecruit.html
Recruiting Coordinator: Beverly James, Management Area Recruiting Coordinator, Fuqua School of Business, Box 90120 , Duke University , Durham , North Carolina , USA , 27708.
Duke University is an equal opportunity/affirmative action employer