Main
Filed in
Jobs
,
SJDM
Subscribe
to Decision Science News by Email (one email per week, easy unsubscribe)
DECISION SCIENCE POSTDOC IN BASEL SWITZERLAND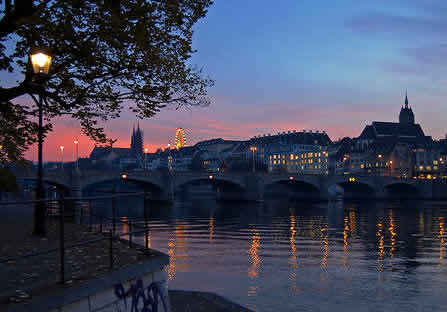 Decision Science News has been to visit the Center for Cognitive and Decision Sciences in Basel and can vouch for it as a center of excellence.
Applications are invited for a postdoctoral research scientist at the Center for Cognitive and Decision Sciences at the Psychology Department of the University of Basel, Switzerland.
The ideal candidate will have completed his/her graduate work in the autumn or by the end of 2007 and will have interest in one or two of the following research areas: behavioral decision making, models of bounded rationality, or risk. Experience in computer modeling is desirable. Applicants may be of any nationality, and the required teaching may be conducted in German or English. The Center for Cognitive and Decision Sciences at the University of Basel is directed by Ralph Hertwig. Please visit our website for more information: http://www.psycho.unibas.ch/cds
The position is available for two to six years at an annual starting salary of 91,664.30 Swiss Francs, with the earliest starting date of October 2007.
To apply, please send a CV, two letters of recommendation, reprints of published papers, and a cover letter describing your research interests and skills. Review of applications will start September 15 and continue until the position is filled.
Electronic applications should be submitted to: Laura Wiles at the Center for Cognitive and Decision Sciences. E-mail: Laura.Wiles at unibas.ch
If you wish to find out more about this opportunity, you may also contact Ralph Hertwig by phone at (+41 61) 267 06 11 or by e-mail at ralph.hertwig at unibas.ch
Decision Science News opts not to put circonflexes in post titles because they mess with RSS feed readers. Photo credit: http://www.flickr.com/photos/ffgoatee/296439978/