Main
Filed in
Jobs
,
SJDM
Subscribe
to Decision Science News by Email (one email per week, easy unsubscribe)
PAID INTERNSHIP AT FIDELITY INVESTMENTS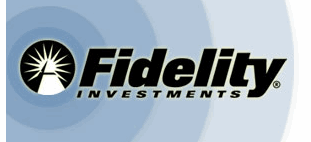 DSN is noticing a rise in the number of private-sector behavioral economics jobs over the past year. For those eager to get in at the ground floor, Fidelity is offering a paid internship in its Center for Applied Behavioral Economics in Boston.
The purpose of the Center is to apply behavioral economics to help investors do a good job and succeed, at a time when the burden of seeking financial security falls heavily on individuals.
As a central resource to all Fidelity business units, the Center offers the designers of financial products and customer experience a deeper quantitative and qualitative understanding of what motivates and hinders investors, through courses, publications, and consulting. It represents an excellent opportunity to do applied work involving important, real-world problems.
Candidates pursuing doctoral or post-doctoral studies in decision theory, cognitive psychology, and/or economics are encouraged to apply. The focus is on the research and writing of white papers addressing key topics that can help lead to better outcomes for Fidelity customers and investors in general. The focus of the internship will be adjusted to fit the strengths and interests of the successful candidate.
Candidates should have a solid academic and research background combined with the ability to write clearly and persuasively for a lay audience. Also important: intellectual curiosity and a desire to have a positive impact on the real world.
The Center is located in downtown Boston, and is part of the Fidelity Center for Applied Technology. The environment is lively and stimulating, with the express intent of fostering daily interaction among scientists in different disciplines together with technologists, designers, and business people. Fidelity is a privately held financial services company. This is a paid position.
Send applications, consisting of a cover letter summarizing your research interests, curriculum vitae or resume, examples of your research, and (optionally) other writing samples to Dr. Eric Gold, Fidelity Center for Applied Behavioral Economics, 82 Devonshire Street V3A, Boston, Massachusetts 02109, or e-mail eric.gold [at] fmr [dot] com.