Main
Filed in
Encyclopedia
Subscribe
to Decision Science News by Email (one email per week, easy unsubscribe)
PXLAB: FREE PSYCHOLOGICAL EXPERIMENT SOFTWARE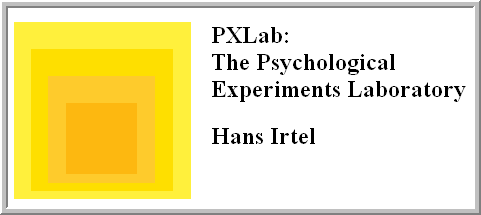 You could spend a lot of money on software that runs psychology experiments and takes care of: precise timing, control over blocks & randomization, graphics presentation, online data collection, and more.
Or, you could use PXLab which is free and open-source, which means your are allowed to adapt it to suit your purposes and run as many copies as you want.
Visit the site and check out the demos. (The Implicit Associations Test is particularly interesting to try out on yourself if you have never done so before). It's all a gift of Hans Irtel at U. Mannheim in Germany.