Main
Filed in
Conferences
Subscribe
to Decision Science News by Email (one email per week, easy unsubscribe)
PRECONFERENCE ON JDM @ SPSP 2007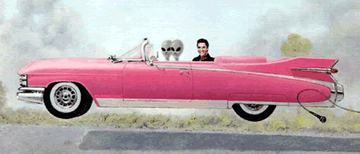 The Society for Personality and Social Psychology annual conference will host its second-ever judgment and decision making preconference Thursday, January 25, 2007 in Memphis, the home of Elvis Presley. While we are dropping names we should mention that the speakers are:
Elke Weber
Nira Liberman
Max Bazerman
Linda Babcock
Dick Thaler
Eldar Shafir
Dan Ariely
Ap Dijksterhuis
and that the conference is organized by Ayelet Fishbach, Justin Kruger, Peter McGraw, and Neal Roese. For more information, see the official announcement.
Deadline to submit posters is November 15th, 2006.
Photo credit: http://www.flickr.com/photos/litmuse/75068307/