Main
Filed in
Encyclopedia
Subscribe
to Decision Science News by Email (one email per week, easy unsubscribe)
STIGLER'S LAW OF EPONYMY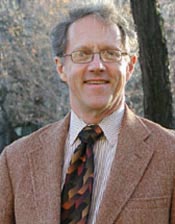 Statistician and Historian of Science Stephen Stigler told Decision Science News about a useful law. Stigler's Law of Eponymy: No scientific discovery is named after its original discoverer.
This useful principle helps one think twice before attributing a "named" statistical construct to the person for which it is named. Gaussian distributions, for instance, might better be called de Moivrian distributions, for Abraham de Moivre.
Does Stigler's law apply to Stigler's law? Of course, Stigler is clever. He apparently attributes the law to Robert K. Merton.